'Jackass' Director Jeff Tremaine To Film Mötley Crüe Bio 'The Dirt'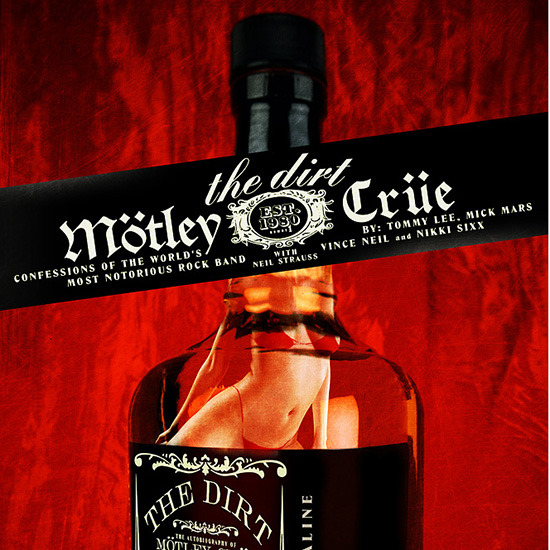 Jeff Tremaine, who directed the recent film Bad Grandpa, has been with the Jackass crew from the beginning. He was the magazine editor who sent a camera with journalist Johnny Knoxville to "test out" a bulletproof vest — by being shot while wearing it — and video footage of that event ultimately spawned Jackass and everything that followed.
And then you've got The Dirt, the oral history of Mötley Crüe, and one of the most depraved accounts of rockstar behavior in and out of print. The book has it all: total debauchery, excessive drug use leading to entire forgotten recordings (bassist Nikki Sixx doesn't even remember making the third album) and the awful DUI-related death of one of singer Vince Neil's closest friends, for which Neil himself is to blame.
The book has been optioned to develop as a film for years, and it's the sort of thing that would make for a great movie, if someone was in the driver's seat who really got it. Now Jeff Tremaine is that guy, and he seems like a perfect choice.
Deadline talked to Tremaine, who explained,
I've been offered a lot of scripts but Dirt is something I pursued with everything I had. I've wanted to make this going back to 2001, when we were just planning the first Jackass movie and I found out that David Gale at MTV Films had just optioned the book... We were deep into doing Jackass on TV and about to start doing Jackass: The Movie and we were all passing the book around and going, holy shit. We thought we were being crazy on the road. You read about these guys and it was like 10 times worse, though I think we'd done stuff that stands up to anybody else. I connected with that book on so many levels. From a band of brothers that gets ripped apart and then pulls back together, or being part of a group that is expected to behave badly, and what happens to you when that becomes your expectation. What happens when everybody encourages you and gives you money to be the worst behaved you can be? You can do no wrong, and the worse you do, the more you're celebrated. It is a story that is somehow familiar to me.
All of which makes Tremaine sound like the perfect guy to make the movie. The casting will be a big deal, but Tremaine talks about that, too, explaining that as long as they cast for the right spirit, and find people who have the swagger to cut a believable rock star profile on stage, it'll work. And since the band owns all its own publishing rights, the movie doesn't have any big roadblocks preventing the use of the music.
Tom Kapinos (Californication) is putting the finishing touches on the script; the idea is to shoot next year.