'Only Lovers Left Alive' Trailer: Tom Hiddleston Is A Beautifully Morose Vampire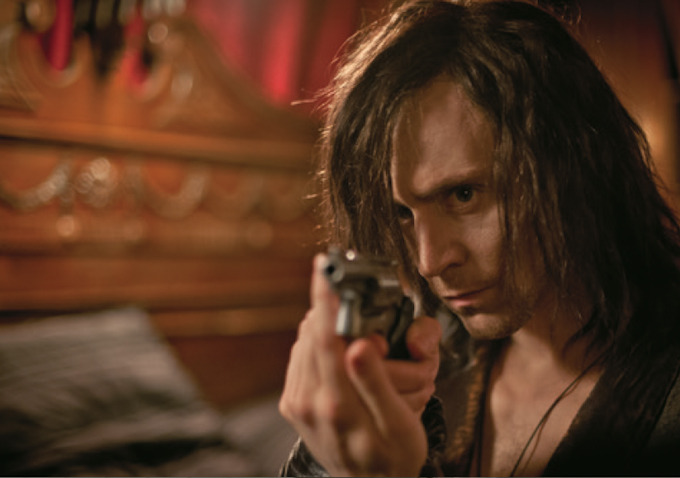 Tom Hiddleston's growing legion of fans should really sink their teeth into Jim Jarmusch's vampire tale Only Lovers Left Alive. This one might not have the roaring energy of Thor or The Avengers, but it does pair Hiddleston with Tilda Swinton, with the two playing on and off again lovers who have hundreds of years of baggage between them.The clips we've seen from the film were good, but this first trailer is so much better. It's so careful and so arch, but I just love Hiddleston's pitch-perfect take on the exaggerated uber-cool rocker, and Tilda Swinton's scenes as a blood junkie are lovely. It's almost like this was pre-conceived as Jarmusch's strange tribute to Lou Reed. (Jarmusch explained the lead characters as "two exceptional outsiders who, given their unusual circumstances, have a vast overview of human and natural history, including stunning achievements and tragic and brutal failures.") Sometimes, timing can be sadly perfect.
Sony Pictures Classics has the film for US distribution, but we don't have a date yet.[ONTD]
Starring Tilda Swinton, Tom Hiddleston, Mia Wasikowska, John Hurt, Anton Yelchin and Jeffrey Wright, ONLY LOVERS LEFT ALIVE takes place against the romantic desolation of Detroit and Tangier and follows an underground musician, deeply depressed by the direction of human activities, who reunites with his resilient and enigmatic lover. Their love story has already endured several centuries at least, but their debauched idyll is soon disrupted by her wild and uncontrollable younger sister.