Tim Miller Also Believes 'Deadpool' Movie Is Close To Happening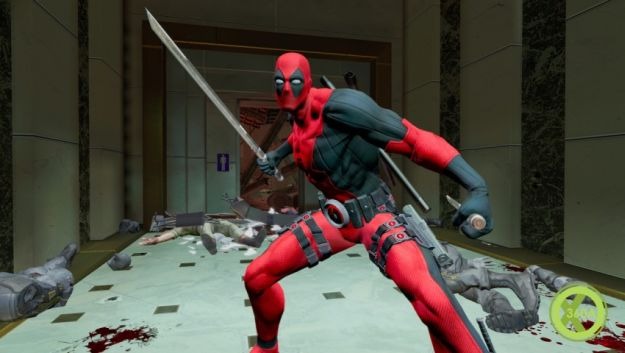 Ryan Reynolds recently said the long gestating Deadpool movie took some "very small tiptoes forward." Now, the film's director has both elaborated on that and given fans another vote of confidence we'll see the Merc With a Mouth sooner rather than later.Tim Miller, the director of Deadpool and visual effects specialist who worked on multiple X-Men movies, said screenwriters Rhett Reese and Paul Wernick (Zombieland, G.I. Joe Retaliation) have turned in a brand new draft of the meta-superhero script and pretty much everything is ready to go. They're just waiting on Fox to give the film a greenlight. Read his quote and more below.
Miller spoke to Clevver Movies (via ScreenCrush) and said the following:
Deadpool is still alive and we're just waiting for the studio to embrace what an amazingly fucking awesome film this would be. Ryan is ready, I am ready, the fans are more than ready, we just need that elusive green light.
Here's their video report on the news, where they mention the new script.
New script, willing director, star, and an affordable budget. So what's the hold up? The fact the film has sat in limbo for so long speaks volumes about how the studio feels about it. They're probably not sold that a hard-R, super meta superhero film based on a character who is not a name brand, can be a hit. And if you read that sentence again, you can't blame them. It also seems to be at a budget that, yes, may be "affordable" but these days "affordable" movies rarely get made at major studios. That money is usual thrown at making sure things bigger.
That's pure, educated speculation however. By the time you read this, a Fox exec could give the thumbs up in a board room and we'll have Deadpool by 2015. One never knows. Either way, it's encouraging that everyone involved is still so positive.