Watch The Making Of 'Bad Grandpa,' And Learn How To Set Up A Staged Comedy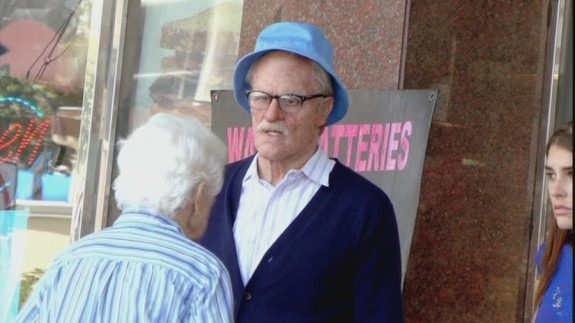 There's always a "how did they do that?" appeal to a film like Borat, or to Jackass Presents: Bad Grandpa. In the age of reality TV and the omnipresent camera, there's reason to wonder how people can be part of a staged skit and not realize what's going on.
Some of it is easier than you'd think, as long as a few people can be corralled into a room with the notion that they have a specific task to perform. I can understand not wanting to know how the sausage is made, but seeing the process in action is really pretty cool. Vice went behind the scenes of Bad Grandpa to watch the crew, director Jeff Tremaine, and star Johnny Knoxville shoot some of the film.
You'll hear how people — or marks — are recruited to be part of a scene, and see how it's set up to go into motion. Above all else, it's neat to see Knoxville just working a conversation in the moment, and his immediate understanding when he's pushed the dialogue out of the realm of comedy.