Halloween Exclusive: New Poster For 'The Simpsons: Treehouse Of Horror'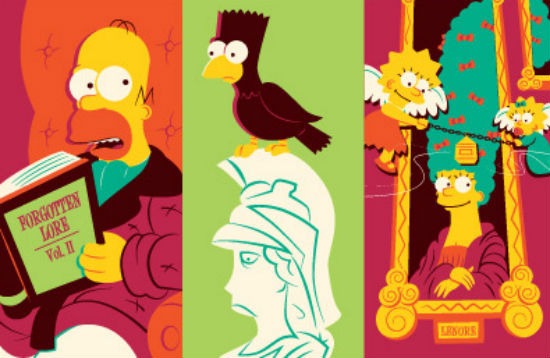 Pumpkins, costumes, candy and horror movies have long been Halloween traditions. One of the newer traditions, over the past few decades at least, is The Simpsons Treehouse of Horror. Sick, twisted, and hilarious spins on Springfield's most famous family referencing gothic film, literature and so much more.
To commemorate these incredible episodes, which now have 24th reincarnations, Acme Archives and artist Dave Perillo have collaborated on a poster. It'll be release November 13 and you can see it below.
Here's "Treehouse of Horror" by Dave Perillo

It's a 12 x 36 inch print in an edition of 250 and will be released November 13 on www.darkinkart.com. Follow @AcmeArchives for more information.