MGM Will Reboot 'The Addams Family' As An Animated Film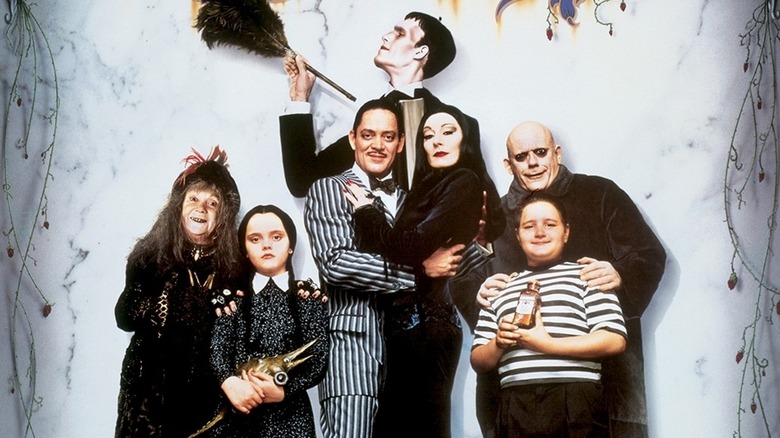 Here's some appropriately gothic news for Halloween: MGM is working on another reboot of The Addams Family, this time as an animated feature. That might sound like old news to those who recall that Tim Burton was working on a stop-motion animated version a few years back, but in fact, this is a new incarnation altogether. Hit the jump to find out what we can expect from this latest take.
The Addams Family originated in the 1930s as a series of single-panel comics by Charles Addams, but it wasn't until their first TV show in the 1960s that the lovably macabre gang gained widespread fame. Although the series only ran for two seasons, it was beloved enough to launch several more TV series, two live-action films, books, video games, and, as of 2010, a Broadway musical.
Chris Meledandri's Illumination Entertainment took a stab at rebooting the franchise a few years ago, hiring Burton to direct a stop-motion film and Ed Wood scribes Scott Alexander and Larry Karaszewski to write. Their version was said to be closer in tone to Addams' darker original comics than the '90s movies were. However, the project never gained much traction and Illumination scrapped it earlier this year.
Seeing as everything else from the '90s is staging a comeback, it does seem about time for the Addamses to make their triumphant return to the screen. As a '90s kid, I'll always have a soft spot for the live-action Paramount movie version of the clan (pictured above), but a cartoon should allow these weirdos to really let their freak flags fly.
And because I know it's already stuck in your head anyway, here's the iconic theme song from the '60s series: