'Downton Abbey' Season 4 U.S. Teaser: "It's Time For You To Come Back To Us"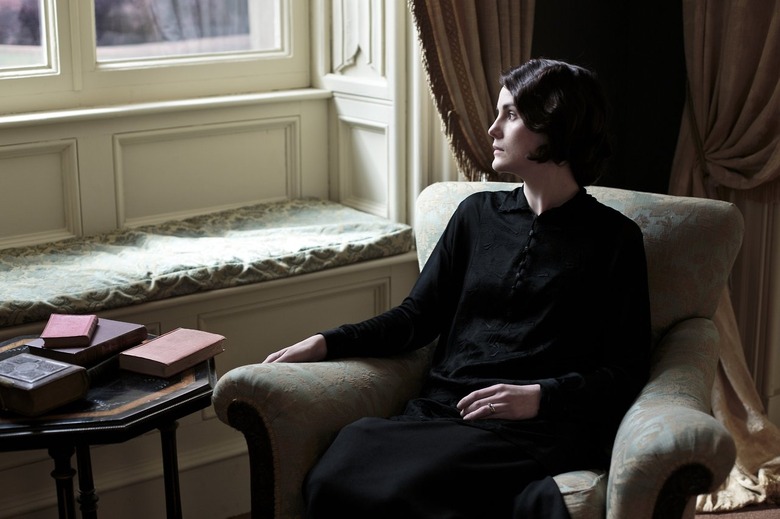 As British Downton Abbey fans brace themselves for the Season 4 finale in two weeks, American Downton Abbey fans are just now preparing for the Season 4 premiere in January.
PBS has released a new U.S. teaser for the post-Edwardian drama, featuring all the tasteful string music, lush period costumes, scandalous kisses, and shocked glances that you'd expect from a Downton Abbey teaser. The only thing it's missing are some cutting Dowager Countess quips. Check it out after the jump.
The teaser doesn't really offer anything new if you've seen the U.K. trailers already — which you probably have, if you're a devoted fan of the series. Or if you're a British fan who's already deep into Season 4. Or if you're an American who's already pirated the new episodes. (Naughty, naughty.) So just think of this as a welcome reminder that we Americans will get to reunite with the Crawleys in the nearish future.
The new season picks up in the early '20s, several months after the 2012 Christmas special left off, and brings with it several big changes to Downton. Lady Mary (Michelle Dockery), still in mourning, is courted by a string of handsome suitors (played by Tom Cullen, Julian Ovenden, and Brendan Patricks), while Rose (Lily James) gets scandalously close to the series' first black character, jazz musician Jack (Gary Carr). Meanwhile, all the usual drama about money and estate management continue.
What I'm most excited to see, though, is poor, forgotten Lady Edith (Laura Carmichael) getting some action from her editor (Charles Edwards). Girl deserves a bit of happiness, after all she's been through. There is the unfortunate fact of his being married, but I'm just going to hope that this romance goes better than her last one did. It can't get much worse than being left at the altar, right?
Downton Abbey returns to PBS for its fourth season on January 5 at 9/8c.