Spike Lee In Talks To Direct Music Industry Biopic 'Spinning Gold'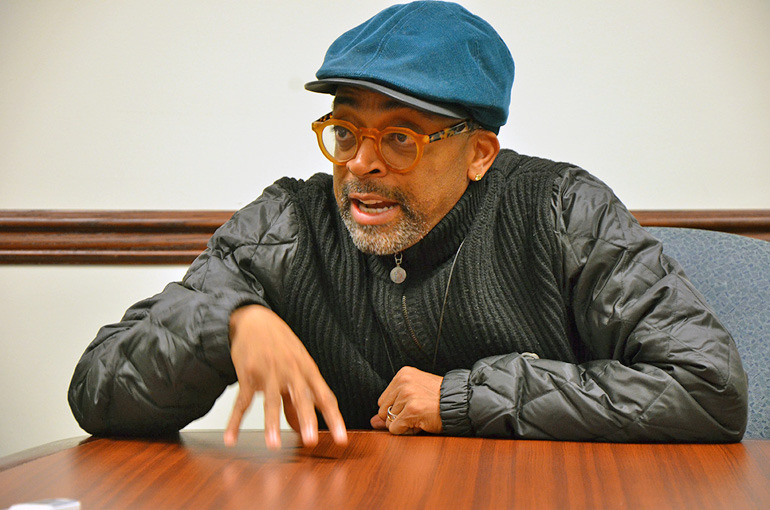 Has the experience of making Oldboy led Spike Lee to consider a different sort of film project than he tended towards in the past? He's now in early talks for a film that wouldn't have ever seemed like a Spike Lee movie before.
In late 2011, Justin Timberlake signed to star in Spinning Gold, which will tell the story of Casablanca Records founder Neil Bogart. The man helped launch the careers of Curtis Mayfield, Bill Withers, and Gladys Knight, and the label was known for disco and funk, thanks to Donna Summer, The Village People, and Parliament. But Casablanca was also the home of Kiss, and released all the band's records from their first until the death of Bogart in 1982.
Now Lee is starting to make a deal to direct the film. 
THR reports that Lee has been approached by the producers, who include Timberlake and Bogart's son Timothy, who also scripted. Perhaps it's Neil Bogart's origin as a Brooklyn kid, combined with his propagation of music that reflected and helped define and popularize the black experience in America, that makes the project appealing. Perhaps it's just a damn good script.
When the film cropped up in 2011, Tim Bogart explained the film and the casting:
This is saga about a young dreamer who started with nothing and came of age in the '60s and '70s, believing anything was possible and every risk was worth taking... we needed an young actor who can carry this picture. When Justin walked into the room, that was the moment I had been waiting for 29 years... He has the exact same energy as my father, the same glimmer in his eye.