Steven Spielberg Reuniting With Doris Kearns Goodwin For Another Presidential Biopic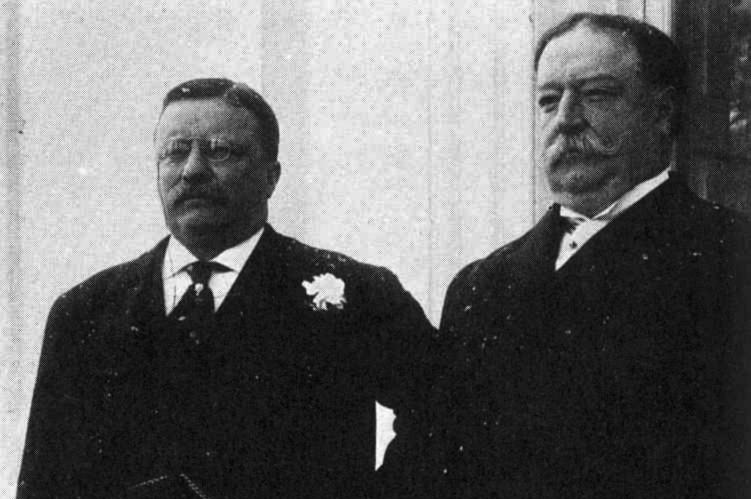 Following a successful collaboration on Lincoln, Steven Spielberg and author Doris Kearns Goodwin are teaming up to tell the tale of two more iconic American presidents.
Spielberg's DreamWorks Studios has picked up the rights to Goodwin's The Bully Pulpit: Theodore Roosevelt, William Howard Taft, and the Golden Age of Journalism, which details the friendship and eventual bitter rivalry between the two historical figures. Hit the jump for more on their juicy tale, and DreamWorks' plans for it.
DreamWorks announced the acquisition in a statement. "Doris has once again given us the best seats in the house where we can watch two dynamic American personalities in a battle for power and friendship," said Spielberg. Goodwin added, "I cannot imagine anything better than the prospect of working with [Spielberg and DreamWorks] again, this time to bring Theodore Roosevelt and William Howard Taft to life."
It's not clear at this time when the film will go into production, or who will direct when it does. Insiders who spoke with Deadline indicate that Spielberg has yet to decide whether he wants to helm. He does not have any other directing gigs in his immediate future, though this being Spielberg, he shouldn't have much trouble lining one up.
Goodwin's Team of Rivals: The Political Genius of Abraham Lincoln served as one of the source materials for Spielberg's Lincoln, which earned Oscar nominations for Best Picture, Best Director, Best Adapted Screenplay (for Tony Kushner), and several more. Goodwin received the Pulitzer Prize for History in 1995 for another biography, No Ordinary Time: Franklin and Eleanor Roosevelt: The Home Front in World War II. The Bully Pulpit hits shelves November 5.