Ridley Scott Says 'Prometheus 2,' 'Blade Runner 2' And 'The Forever War' Are Still Moving Ahead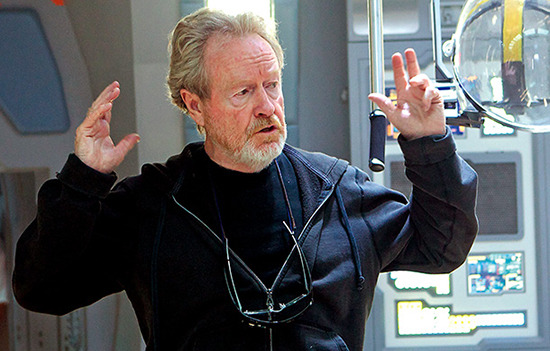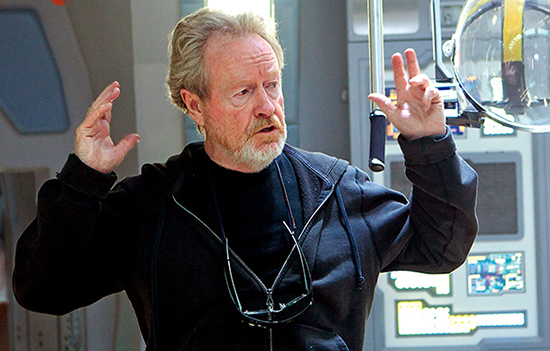 Ridley Scott's last two movies, Prometheus and The Counselor, haven't exactly supported his legendary status. The good news is, once you reach that status, it never goes away. So the director behind some of the best sci-fi and action films of all time continues to look ahead. His next movie will be the Biblical epic Exodus and, after that... we don't know what he'll make. Two definite options are the rumored sequels to Prometheus and Blade Runner. The director recently confirmed both films are still being written. Or maybe one of them is written. It's hard to tell. Read his update about those, and the long in-development The Forever War, below.
Earlier this week, we ran a quote from Scott where he said "Prometheus' is being written right now. Number two." Well, talking to Empire Online, he changed his phrasing a bit saying "Prometheus 2 is written." He then added "Prometheus was a great experience for me. Chasing number two, we can start evolving the grand idea..."
The director has also reportedly picked his 2015 film, and while he didn't say it wouldn't be Prometheus 2, he pretty much said it wouldn't be Blade Runner 2. The movie is moving ahead though. "Yeah, we're working on [Blade Runner 2] right now – that will happen sooner or later."
He also commented on The Forever War, another sci-fi film he's been developing:
There is also this very well written piece, one of the last great science-fiction books called The Forever War  – we've finally got a very good draft of that for Fox. I thought I'd left science-fiction for too long, that I had better climb back in.
So basically, sci-fi is the mafia and Ridley Scott is Michael Corleone.
Exodus will be out in December 2014. We'll surely find out more on Scott's next few forays into sci-fi then.