Exclusive Poster Debut For 'Folk Hero & Funny Guy,' KickStarter Comedy Starring Alex Karpovsky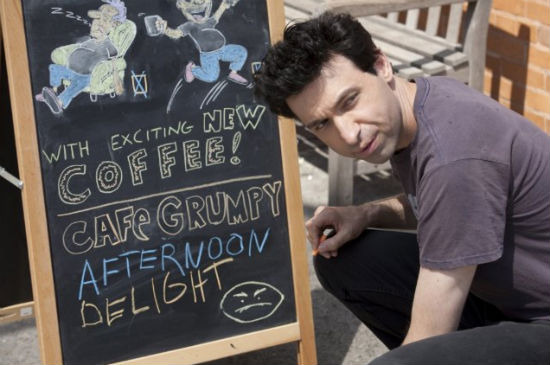 A comedian and a folk singer go on a tour. One's a success, the other is not, but they're friends and, no, this isn't the setup for a joke. It's the plot of Folk Hero & Funny Guy, a new Kickstarter project that just went online. It'll star Alex Karpovsky, who you know from Girls, Sleepwalk With Me and Inside Llewyn Davis as the "Funny Guy" and is written by  eventual director Jeff Grace, who produced and starred in It's A Disaster.
We're excited to debut the poster for the film, which you can see below, along with more details on the film.
The Kickstarter can be accessed by going to  http://FolkHeroAndFunnyGuy.com and here here's the poster, which was done by David Kloc and Garrett Ross.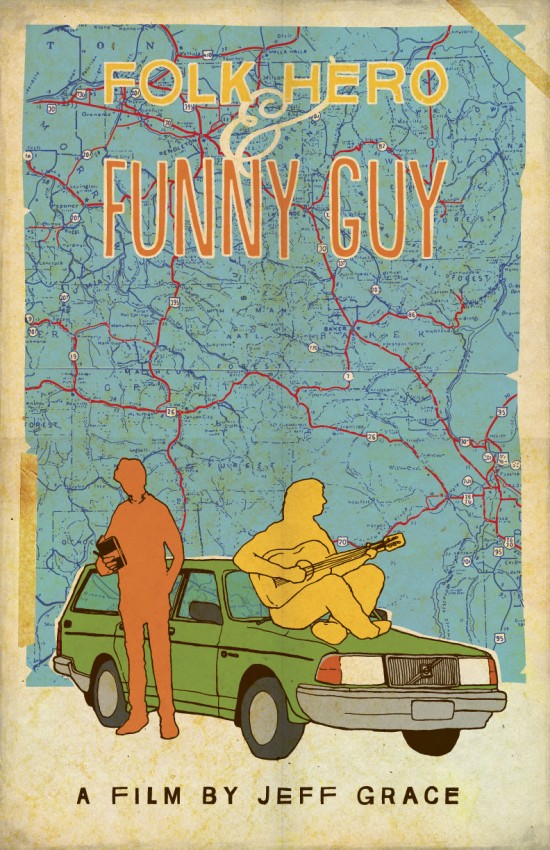 The official plot description for the film is below, but head to the site to read more about, and donate to, what sounds like a really great movie.
Folk Hero & Funny Guy follows Paul and Jason, childhood friends who have drifted apart as they've reached their 30s. Jason is a good-looking and free spirited singer-songwriter whose career is taking off, while Paul is a struggling stand-up comedian whose once promising trajectory is now in decline. They reunite when Jason passes through town on his most recent tour. A night of drinking leads Jason to offer Paul the opportunity to serve as the opening act for his upcoming solo tour. What Paul doesn't know is that Jason has booked the tour himself in order to win back an old flame. Paul's woes are the ideal opportunity for Jason to get his number one wingman back on board.
And here's the hilarious pitch video.