'Star Wars 1313' Concept Art Teases Gorgeous Worlds We Won't Get To Explore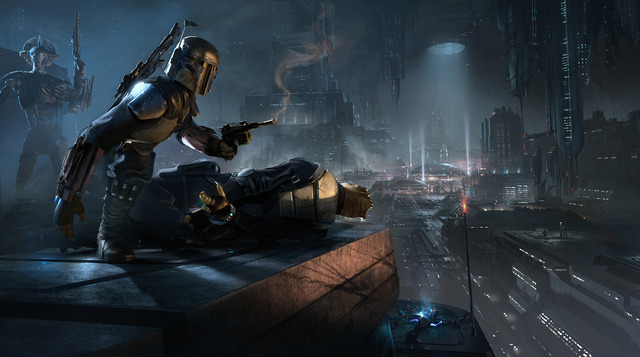 By far the worst thing to come out of Disney's purchase of Lucasfilm was the dismantling of Lucasarts, and thereby the canceling of Star Wars 1313. The third-person actioner would have let gamers play as Boba Fett on a mission in the seedy underbelly of Coruscant. Now, like a punch in a gut, even more concept art from the game has been revealed. Its incredible beauty might bring a tear to your eye, simply because we won't get to walk around in that virtual world. Check it out below.
All of these images are by Gustavo Mendonca and were first posted by Concept Art World. Thanks to Kotaku for the heads up.
For more on Star Wars 1313, check some of our previous coverage which includes footage, images and more.