Rumor: Ben Kingsley's "Secret Marvel Project" Is A New One-Shot Short Film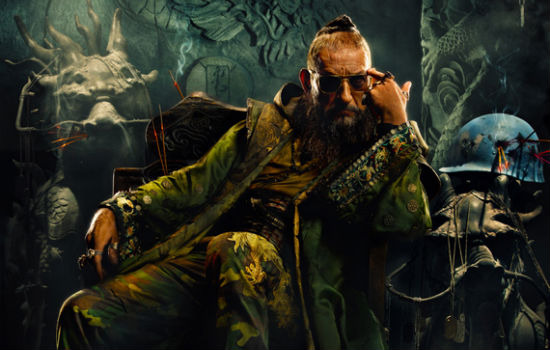 Last week, Ben Kingsley got the attention of Marvel fans everywhere when he revealed he'd filmed a "secret project" for the studio. Kingsley had seemingly finished his role as the Mandarin in Iron Man 3, but this new information brought up a plethora of possibilities regarding the character. Studio President Kevin Feige wouldn't comment on the quote, but basically acknowledged Kingsley had filmed something.
Well now, the Marvel masters at Latino-Review claim to have information on the "secret project." First of all, it's a One-Shot. That's the non-spoiler. For more spoiler-filled information that'll make your head spin, read below.
The rest of the post contained spoilers for Iron Man 3 as well as this potential One-Shot.
According to Latino Review, Kingsley will reappear at Trevor, the actor who played The Mandarin in Iron Man 3. However, the real Mandarin – you read that right – the real Mandarin is mad at the ruse created by Trevor and Killian and wants to set the record straight. If Latino Review's sources are true, Marvel is about to add a real Mandarin to the Marvel Cinematic Universe.
When and where would this One-Shot appear? The next slot would likely be the Thor: The Dark World Blu-ray, but that's just an educated guess.
Another question would be the reason for this swerve. Some fans (this one included) were a bit upset at how Shane Black handled the Mandarin in Iron Man 3. Time and time again, Marvel people assured us this Mandarin wasn't like the one in the comics. There were no mystical powers. The film then, of course, took that one step further making Guy Pearce's character "The Mandarin." Well, bringing in a "real" Mandarin could placate those fans, and also start to tease toward Phase 3 where mystical characters — like Doctor Strange — are going to begin appearing.
The previous Marvel one shots: The Consultant, Item 47 and Agent Carter, have so far been more of a tease towards TV shows than movies. Maybe this "secret project" is finally bucking that trend.
Do you think this sounds plausible? When and where would a real Mandarin reappear? Iron Man 4? Avengers 3? Doctor Strange?