'Veronica Mars' Behind The Scenes Video: Lost In A Love Triangle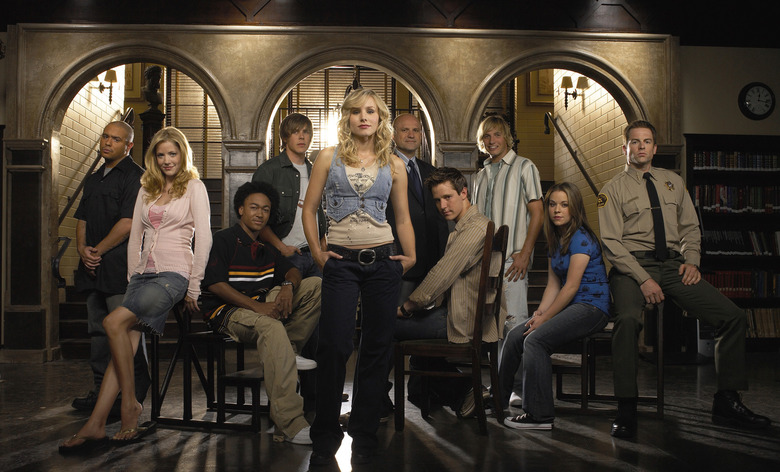 It's been a little over six months since the Veronica Mars movie was dramatically funded via Kickstarter, and the film has already completed its primary shoot. We've seen a bit of footage, and now there's a new behind the scenes featurette that shows off some footage and fills viewers in on some of the film's character backstory. In short, this is all about the love triangle between Veronica (Kristen Bell), Logan (Jason Dohring), and Piz (Chris Lowell). Oh, and there's the fact that one of them is in trouble, which is what kicks off the plot.
If you've never seen the show, this video might not be the place to start getting curious enough to watch. That's where I'm at, and watching this video I was left wondering why so many of my friends really love the show. But this seems to be all about getting down some answers and "state of the union" sorta stuff in the wake of the show's end. In other words, your milage with this may well vary based upon the degree to which you love the show's last season.
Veronica Mars also stars Percy Daggs III, Francis Capra, Ryan Hansen, Tina Majorino, and Enrico Colantoni. The film should be available in some form in early 2014.