Sequel Bits: 'Transformers: Age Of Extinction,' 'Fast And Furious 7,' 'Prometheus 2,' 'Insurgent,' 'Star Trek 3'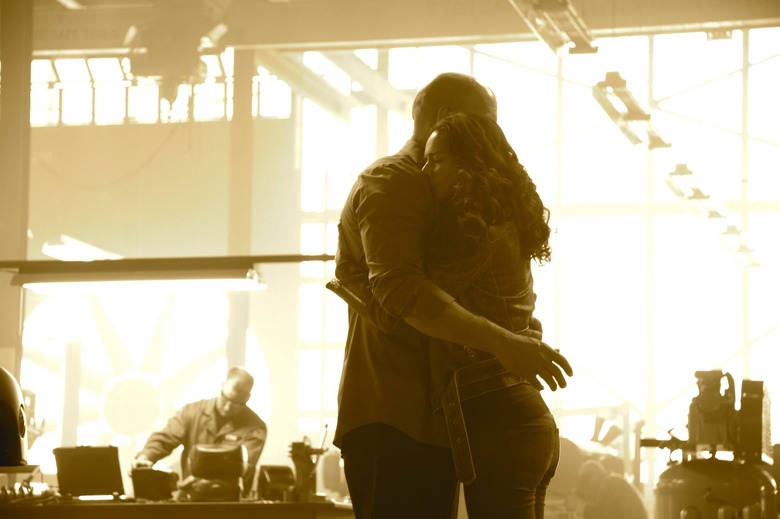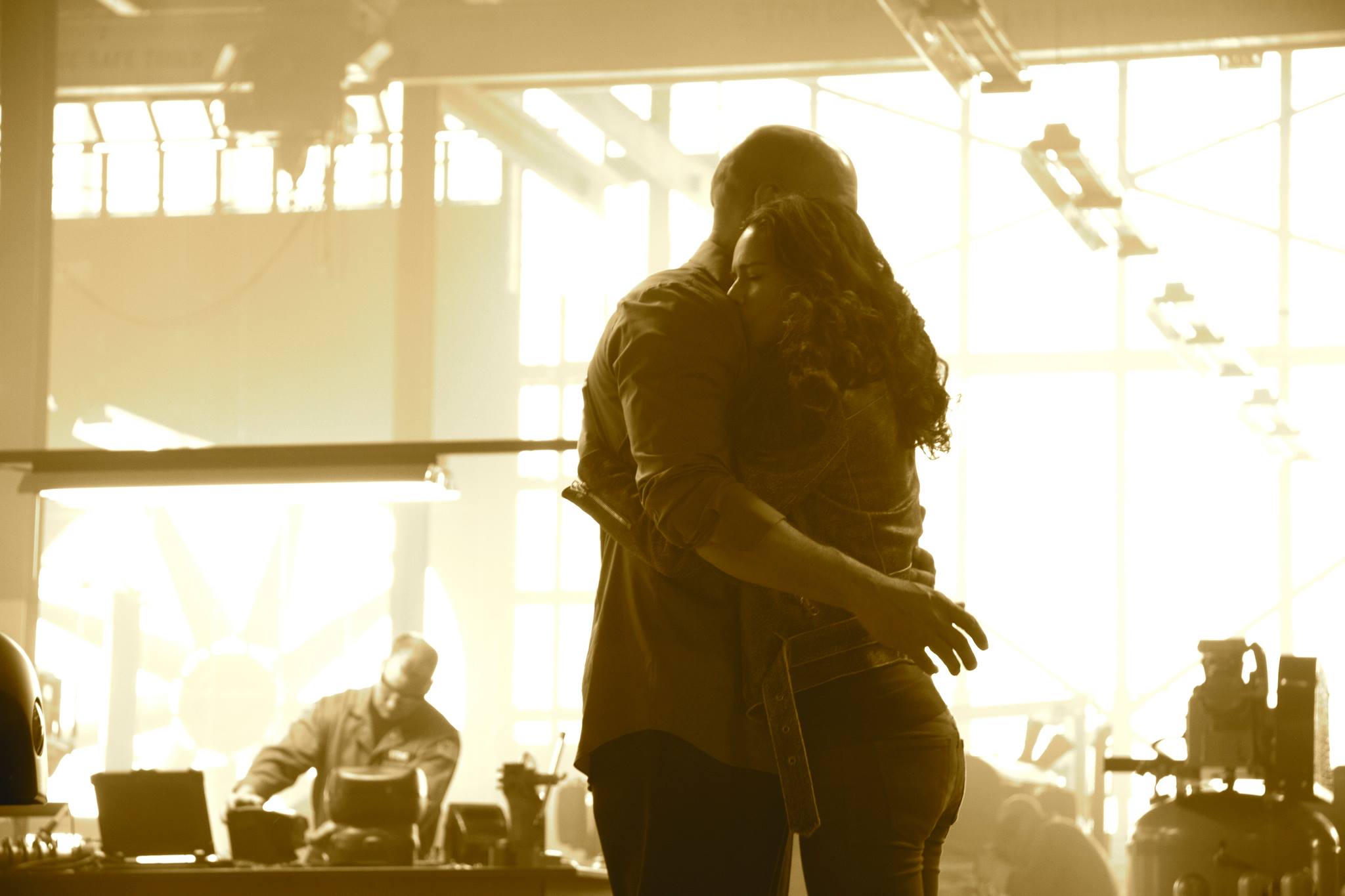 There's a lot of controversy on the set of Transformers: Age of Extinction as principal photography concludes. But that's not all in today's Sequel Bets. After the jump, read about the following:
Michael Bay sets the record on the "extortion" rumors regarding Transformers: Age of Extinction.
Check out a brief glimpse of what the new Bumblebee might look like.
Harrison Ford said he'd love to be in Star Trek 3.
Miles Teller believes Insurgent, the sequel to Divergent, is aiming at an April start date.
Vin Diesel tweeted two Behind the Scenes images from Fast and Furious 7.
Ridley Scott confirms Prometheus 2 is indeed still in the works.
Paramount has asked for a fourth Jackass sequel.
Soul Surfer herself, Bethany Hamilton, will be in Dolphin Tale 2.
Let's begin at the end. One of the stars of Transformers: Age of Extinction, Nicola Peltz, tweeted that principal photography is done on the June 2014 sequel. Which is a good thing considering there were stories going around (via Hollywood Reporter) that some crew members were "intimidated" into providing someone money. However, Bay took to his official website to say reports were untrue. Here's his post:
I'm here to set the record straight again . . . my crew and I have been having a great time in Hong Kong despite what you may have read about us being "rocked by a second extortion attempt."  Totally untrue.  A few bad dudes have definitely not ruined the experience.  We shoot from sun up to sun down, and the local HK crew have become part of our on-set family.  We're in the middle of busy streets, in businesses, and even in people's homes, and everyone we've met has been very accommodating and generous.  It's been a once in a lifetime experience we'd all consider doing again.
Back to the film at hand, Transformers World posted the below Instagram of a clap board from the set which seems to reveal a different looking Bumblebee.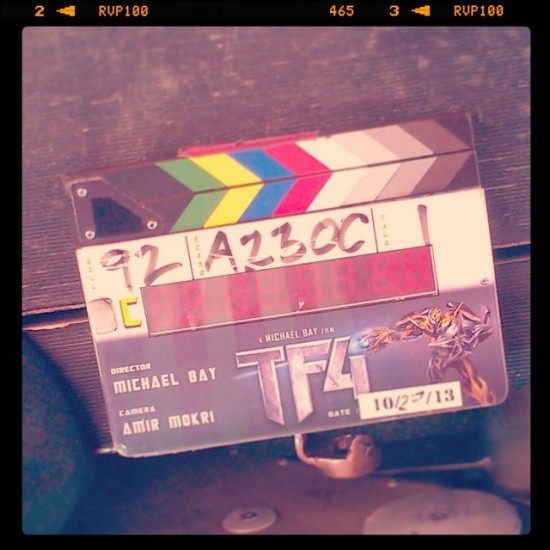 Head there to also hear a spoilery clip of Optimus Prime speaking in the movie (major spoilers in that one, though.)
Enough Transformers, back to the other sequels. Total Film spoke to Roberto Orci and Harrison Ford on the occasion of Ender's Game and, when the subject of Star Trek 3 came up, Ford said he'd love to be in it. Check out the quick clip.
The popular YA novel, Divergent, starring Shaliene Woodley, doesn't open until March but if one of its co-stars is to be believed, a sequel is already in the works. Miles Teller spoke to Fandango and said he expects the film, called Insurgent, to start principal photography in April 2014.
Vin Diesel took to Facebook to post a few beautiful behind the scenes images from Fast and Furious 7. First is he and Jason Statham going over a scene, and another of he and Michelle Rodriguez.
Speaking to Metro (via Moviefone) Ridley Scott was asked about a sequel to Prometheus, and said the following:
Prometheus' is being written right now. Number two.
According to longtime Jackass producer and MTV Music Group President Van Toffler , Paramount has already asked for another film featuring the whole gang but it's really up to them. Thanks to The Wrap.
There certainly seems to be a demand, but we'll see if the gang has another one left in them.
Finally Bethany Hamilton, the one armed champion surfer whose life was the inspiration for Soul Surfer, has signed to play herself in Dolphin Tale 2. Read more at Variety.