Bryan Singer Hypothetically Recasts 'The Usual Suspects' For 2013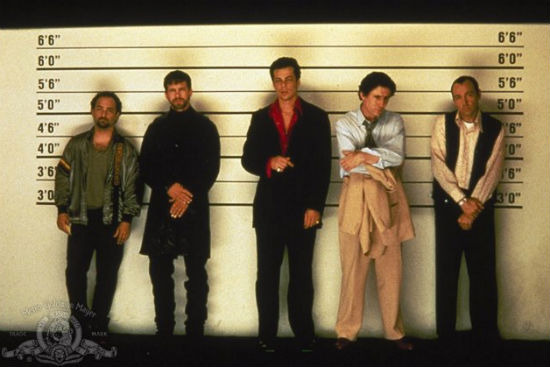 Briefly: Monday, director Bryan Singer took a few minutes out of a busy schedule editing his latest film X-Men: Days of Future Past to answer some questions on Twitter. While most of it was pretty vanilla (the trailer will be out Tuesday, and there's not much to say until then), Singer dug deep when he was asked about his first film, the multiple Oscar-winning The Usual Suspects.
A fan asked Singer if he were making the film today, who he would cast? His answers were pretty fantastic. Read them below.
Here's Singer's hypothetical cast for The Usual Suspects 2013, with budget/scheduling not being factored in.
Keaton – Chris Hemsworth
McManus – Dane DeHaan
Hockney – Jonah Hill
Fenster – Joseph Gordon-Levitt
Edie – Jennifer Lawrence
Kobayashi – Michael Fassbender
Kujan – Edward James Olmos
Verbal – Benedict Cumberbatch
That would make a pretty fantastic film, don't you agree? Do you think he could have done better?