'True Detective' Trailer: Something Deep And Dark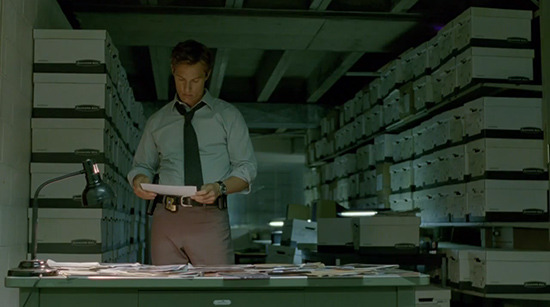 A song from Austin band The Black Angels powers this new trailer for HBO's True Detective, and that pretty much puts the whole concept over the top for me. The show, written and directed by Cary Fukunaga and starring Matthew McConaughey and Woody Harrelson as cops embroiled in a very long murder investigation, has looked wonderful in a couple of previous promos and trailers.
Though there's some already-familiary footage in there, this trailer sets up just a bit more of that murder mystery and gives a lot more info about the two main characters: McConaughey's pessimistic but smart investigator, and Harrelson's steady but troubled guy who usually colors inside the lines. We'll know in January whether or not the show lives up to its potential; for now check out the trailer below.
True Detective premieres on January 19.
In 2012, Louisiana State Police Detectives Rust Cohle and Martin Hart are brought in to revisit a homicide case they worked in 1995. As the inquiry unfolds in present day through separate interrogations, the two former detectives narrate the story of their investigation, reopening unhealed wounds, and drawing into question their supposed solving of a bizarre ritualistic murder in 1995. The timelines braid and converge in 2012 as each man is pulled back into a world they believed they'd left behind. In learning about each other and their killer, it becomes clear that darkness lives on both sides of the law.
Written and created by Nic Pizzolatto ('The Killing') and directed by Cary Fukunaga ('Sin Nombre,' 'Jane Eyre'), 'True Detective' stars Woody Harrelson as Martin Hart and Matthew McConaughey as Rust Cohle. The series also stars Michelle Monaghan ('Mission: Impossible III') as Maggie, Hart's wife; Kevin Dunn ('Veep') as Major Quesada, the supervising officer in 1995; and Tory Kittles ('Sons of Anarchy') and Michael Potts ('The Wire') as Dets. Papania and Gilbough, the investigators now probing Hart and Cohle for answers.