This Week In Trailers: The Quiet Ones, The Motel Life, Never Tear Us Apart, The Punk Singer, The Square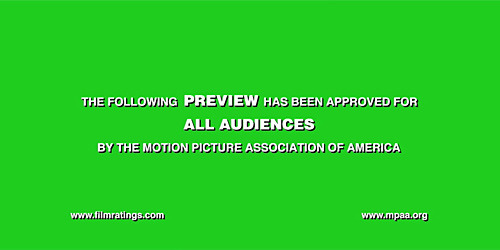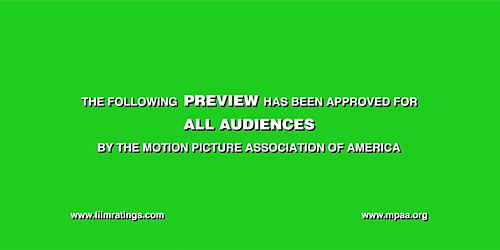 Trailers are an under-appreciated art form insofar that many times they're seen as vehicles for showing footage, explaining films away, or showing their hand about what moviegoers can expect. Foreign, domestic, independent, big budget: What better way to hone your skills as a thoughtful moviegoer than by deconstructing these little pieces of advertising? This week we get excited about INXS once more, wonder if we can be scared again, put down the blu cigs to see Stephen Dorff rip it up, revisit Egypt, and wail like a banshee alongside Bikini Kill frontwoman Kathleen Hanna.
The Quiet Ones Trailer
I like the potential here.
From the studio that brought us the gently overlooked The Woman In Black they're back with something that plays with the space between thriller and horror. I would posit that audiences have shown in great numbers that they don't need Hostel level gore to be frightened, and that a smart and well-made scare ride is usually enough. That's exactly what's at play in this trailer. Directed by John Pogue, the man who wrote such chestnuts as U.S. Marshals, Ghost Ship, The Skulls and Quarantine 2: Terminal, the movie has the patina of something specific and not too outlandish when considering the genre we're playing in. And, to be honest, what's here isn't  really revealing as it is just a nice stroll through this world. There's a little thrill here, a little weirdness there, but it all adds up to something that appears to depend heavily on the strength of its construction, not its outlandishness. Let's see if there's enough muscle to shoulder the weight.
Never Tear Us Apart Trailer
One strike against it: This should have come out 20 years ago.
Accomplished Australian television director Daina Reid is taking her talents to the small screen once more for a series that won't be available anywhere else but in Oz come next year. Thanks to the power of strong antennas and a series of tubes, this is probably a mini series worth watching if the trailer is any indication at all. It's got the big hair of the late 80's, the melodrama that makes these kinds of forays into questionable nonfiction so tasty, and a soundtrack that is genuinely catchy. They were, at one time, a stadium filling force that had the world in its collective admiration about its music and how well Michael Hutchence's hair flowed like silken locks across his face. That craziness and ersatz stand-in for Hutchence plays well against the bigger beats that showcase the ups and downs of a band that would finish tragically and under the most unfortunate circumstances. Here's to hoping it's worth the sizzle they're selling here.
The Square Trailer
For the more visual learners in the room, this will help.
A little over a decade ago, director Jehane Noujaim made a couple of truly interesting documentaries: Startup.com and The Control Room. While two separately independent stories, Noujaim brought a perspective that illuminated her narrative in ways that made the subject matter understandable and approachable. Here, then, is her answer to the Egyptian revolution. It would be downright impossible to encapsulate the fears and hopes of those who sought to overthrow the rule of a government bent on control. What makes this trailer so fascinating is that it doesn't stop with Mubarak's ouster. Rather, it sums all that up within the first :30 seconds and then uses that as a springboard to tell the rest of the story. A story, anyway. The rest is a cacophony of sights and happenings through the eyes of our protagonist. The Muslim Brotherhood, Morsi's election, what happens when CNN has long since packed up, it all comes into play here and it makes for a very compelling case why, indeed, the revolution will be televised.
The Punk Singer Trailer
This is the interesting piece of musical history.
When the 90's gave birth to bands that had more to do with their clothing and less about their music you could tell which ones were headed straight to obscurity. However, there were influences that were destined to the same fate but not because they lacked musical prowess but because they were so original in their voice, in their style, in their presence, they would forever be a footnote. Kathleen Hanna of Bikini Kill seemed to be much of the latter.
Just listen to a song like "Rebel Girl" and feel the ripples of aggression and passion. The trailer does a great job in introducing the world once more to Hanna and director Sini Anderson's first feature-length documentary barrels out of the gate with a little bio and, bam, why she's do damn important to music. The 90's were such an explosion of bands and sounds but what was coming out of Hanna's world was changing the lives of many a young woman who wanted a new voice in music. The trailer establishes her footprint and the mark she has left, and continues to leave, with her art. Her place in the pantheon of musicians may be minor but it's a story that can resonate with many young women who needed a voice that wasn't candy coated so many decades ago and who found it in Hanna.
The Motel Life Trailer
There's the intimacy of a short story here.
Some of the things that strike you when you see the opening moments of first-time director Alan Polsky and Gabe Polsky's film about brothers who are living a life of quiet desolation are how quick it gets to the marrow of why we're all here, what is at stake for these brothers, and its blending of animation with its very serious subject matter. I wouldn't normally stick such a movie up for consideration like this but the three worlds this trailer showcases (the serious, the funny, and the animated) are blended so damn well. Toss in a quippy pull-quote and you've got yourself a tightly edited trailer that is giving its best shot and couldn't do any better to
Nota bene: If you have any suggestions of trailers to possibly be included in this column, even have a trailer of your own to pitch, please let me know by sending me a note at Christopher_Stipp@yahoo.com or look me up via Twitter at @Stipp
In case you missed them, here are the other trailers we covered at /Film this week:
Mr. Peabody and Sherman Trailer - Looks like good, clean kid fun.
The Immigrant Trailer - Thick with tension and despondency.
The Hunger Games: Catching Fire Trailer – It's aimed at the right set of people with the right kind of message.
47 Ronin Trailer - THIS should have been the first one out of the box. Now I'm psyched.
Planes: Fire and Rescue Trailer – Pure obnoxiousness.
X-Men: Days of Future Past Trailer - Pleasebegreat Pleasebegreat Pleasebegreat.
The Wolf of Wall Street Trailer – Great rhythm, great fire, great sizzle.
Beyond Outrage Trailer – I'm not sure I'm feeling this. Shocking does not equal exciting.
Open Grave Trailer - It embraces its genre-ness and sells itself about as well as anyone could ask.
Heavenly Sword Trailer – Really much ado about nothing.
Labor Day Trailer – Left feeling like there is just no way any of this could ever happen. Baking a pie??
The LEGO Movie Trailer – Love this. Amazed at how much fun this trailer is.
The Visitor Trailer – What in the hell did I just watch?