Robert Zemeckis Boards 'Marwencol', Wants Leonardo DiCaprio For Lead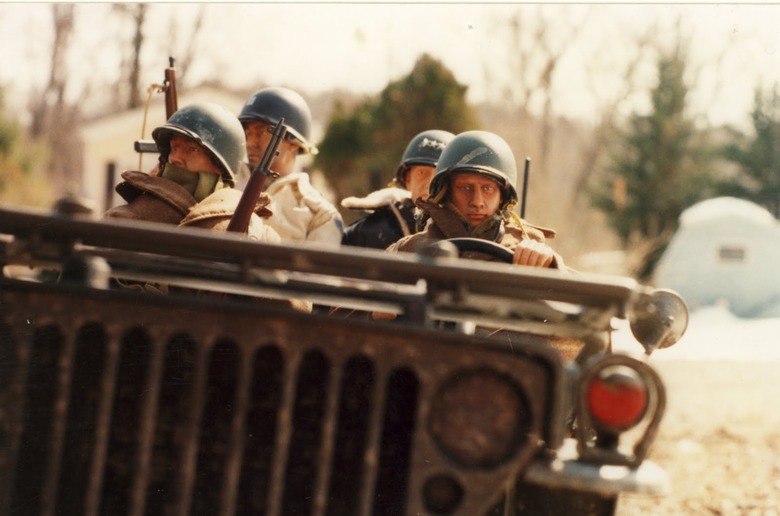 Robert Zemeckis could follow up one fact-based live-action drama with another. The filmmaker has signed on to direct Marwencol, based on the acclaimed 2010 documentary of the same title. While no stars are currently attached, Zemeckis and Universal are hoping to land a big-name actor like Leonardo DiCaprio for the lead.
At the center of the story is Mark Hogancamp, a man who emerged from a head injury with severe amnesia. As therapy, he started constructing a 1/6 scale model of a World War II-era Belgian village. Hit the jump for more details on this project and Hogancamp's remarkable story.
In April 2000, Hogancamp was attacked by five men outside a bar. He slipped into a coma, and awoke nine days later with no knowledge of his life, friends, or family. As a way to help him recover, physically and psychologically, he starts to construct the tiny town of Marwencol in his backyard, complete with figurines to play out various narratives.
Zemeckis' film is expected to weave together narratives set in Marwencol and in the real world. He'll be helped by screenwriter Caroline Thompson, who previously scripted Edward Scissorhands, The Nightmare Before Christmas, and Corpse Bride.
Although Zemeckis is still in talks to direct Lionsgate's Charlie Kaufman-scripted YA adaptation Chaos Walking, Marwencol is likely to move first. One of the first tasks will be to find a high-profile leading man. DiCaprio is said to be Zemeckis' first choice, although his busy schedule may ultimately put him out of contention.
Zemeckis last directed Flight, inspired by the 2000 crash of Alaska Airlines Flight 261. It was his first live-action film since Cast Away in 2000.
Check out the trailer for Malmberg's Marwencol below: