'Independence Day' Sequel Scripted In Two Versions, Only One Features Will Smith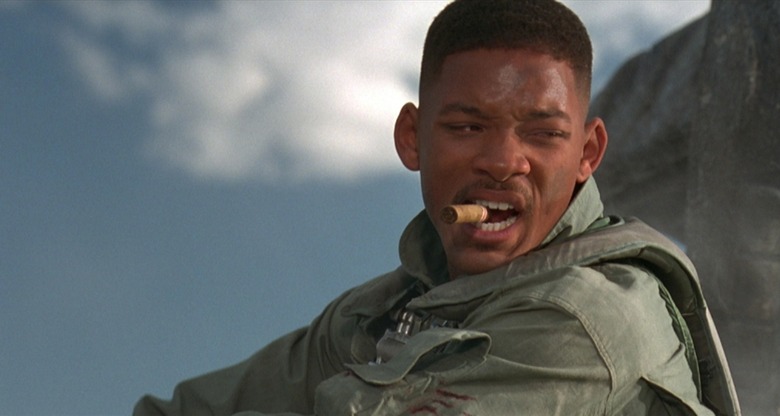 Given the choice between making a movie with Will Smith and making one without him, a major studio will almost always choose Smith. That's especially the case for a film with a major budget, and if the film in question is one which is a sequel to another Smith film, then it really isn't even a question any longer.
But what if Smith is unwilling to commit?
Roland Emmerich has been developing a couple of Independence Day sequels, possibly called ID Forever parts I and II, for a little while now, but the real go-ahead point will come when Smith definitively commits, or turns town the project. To be ready for that moment, there are actually two written scripts right now — one has a role for Smith, the other does not. Which one will be shot?The Playlist talked to Emmerich as he promoted the disc release of White House Down. Asked about the ID4 sequel in general, he said it is "a daily battle ... The budget, the schedules, the actors ... [but] it's looking good."
And what about Will Smith? That's when Emmerich said there are "two versions" of a sequel script, with and without Smith. Evidently James Vanderbilt wrote both, and Emmerich is optimistic for the version that includes his original star.
He also said that rather than being broken up into two movies, the sequel will just be one film. "I thought about spending four years of my life on one movie and I didn't want to turn into something from the movie. It's a movie about aliens, I don't want to turn into an alien."
ID Forever is currently set for release on July 3, 2015.