Lionsgate Developing Low-Budget Horror 'Peekers' [Video]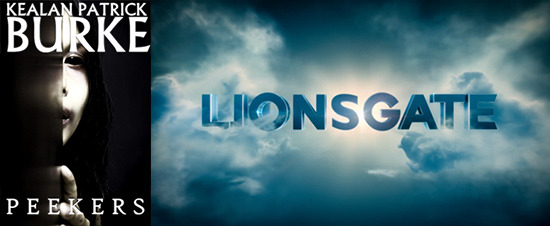 We may receive a commission on purchases made from links.
Lionsgate has picked up a pitch for a low-budget horror film from Mike Flanagan and Jeff Howard, and the story has kind of a strange Silent Hill meets The Purge sorta slant. It's based on a short story by Irish novelist Kealan Patrick Burke, and finds a couple characters trapped in a town in which the entire population has been replaced by grinning dopplegangers who like to hide around corners. That's where the title Peekers comes from, and while it sounds a bit sill, the original story has enough of a creepy tone that, adapted and expanded properly, it might make for a good film.
Deadline describes the story:
A terrified man walks into a police station to report that the residents on his entire street are missing, insisting the victims were done in by eerie, grinning doppelgangers. When the man disappears from the locked interrogation room, the young female officer who took his statement must venture out into the rapidly vanishing community to find her son and get him to safety as the community is infested by these deadly grinning idiots.
That's a bit different from the Amazon page for the short story, which describes it as follows:
Larry just wants to enjoy the first day of his retirement. But there are a couple of obstacles in his way. First, there are the kids next door who insist on racing their dirt bikes through his yard. And then there's his eccentric neighbor Zach, who comes looking for Larry's help, to verify that Zach isn't losing his mind. Because there is something in his house that couldn't possibly be real...Something terrifying...
In fact, the short story has already been adapted into a short film, and the eight minute film runs longer than it'll probably take you to read the story. The actual story is almost completely summarized by that paragraph above, and the pitch for this film is essentially the continuation of the tale after it concludes on the page. Here's the short film, which is basically a microbudget version of the tale.