Gore Verbinski's Pact With New Regency Could Still Take Him To 'Pyongyang'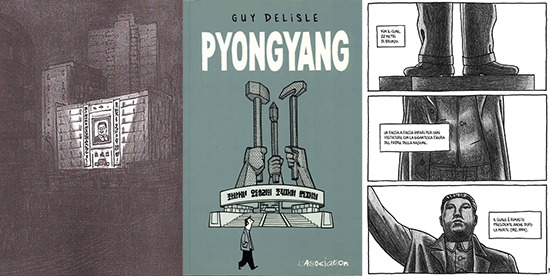 New Regency, which co-produced Noah, recently signed a multi-year deal with Darren Aronofsky and his Protozoa Pictures. Now the company that just backed 12 Years a Slave and has Gone Girl and Birdman coming up has signed another three-year deal with a director and his production company. Gore Verbinski and his company Blind Wink are now aligned with New Regency, and Verbinski will produce and direct films for the company.
What's first? Perhaps Pyongyang, a journey into North Korea based on the graphic novel by Guy Delisle.
Deadline has the reportage about Pyongyang, noting only that the site is hearing that could be the first project, describing it as a "dark comedic" film. New Regency picked up the rights to the graphic novel a while ago, and Verbinski has been attached for over a year. During much of that time, Verbonski was still dealing with The Lone Ranger, so the lack of movement here isn't even very surprising.Pyongyang is described as follows:
A westerner's visit into North Korea, told in the form of a graphic novel. Famously referred to as one of the "Axis of Evil" countries, North Korea remains one of the most secretive and mysterious nations in the world today. In early 2001 cartoonist Guy Delisle became one of the few Westerners to be allowed access to the fortresslike country. While living in the nation's capital for two months on a work visa for a French film animation company, Delisle observed what he was allowed to see of the culture and lives of the few North Koreans he encountered; his findings form the basis of this remarkable graphic novel. Pyongyang is an informative, personal, and accessible look at a dangerous and enigmatic country.