Andrew Niccol And Ethan Hawke Reunite For Third Film, About Dissatisfied Drone Pilot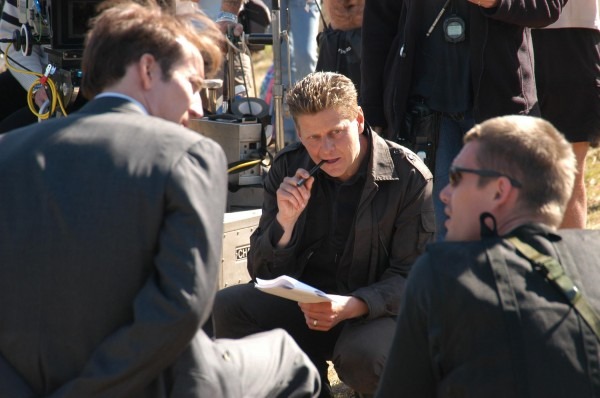 Briefly: Writer/director Andrew Niccol and actor Ethan Hawke have done two memorable films together: the sci-fi trip Gattaca, in which Hawke played a lead role, and Lord of War, in which he appeared as an Interpol agent on the trail of Nic Cage's weapons dealer.
Now, after Niccol has stumbled somewhat with In Time and The Host, he's poised to climb back up into fans' hearts by making a third film with Hawke. The film doesn't have a title, and it is unclear if Niccol scripted (seems not) but there's definitely a topical and tech-oriented twinge to the story.
Deadline reports that the film has Hawke as a fighter pilot who ends up working in Vegas, piloting drones that fly in Afghanistan. "He fights the Taliban by remote control for twelve hours a day, then goes home to the suburbs and feuds with his wife and kids for the other twelve. He starts to question his mission, and asking himself if he is creating more terrorists than he is killing in a war seemingly without end."