Constantin Films Pressing Ahead With 'The Mortal Instruments' Sequel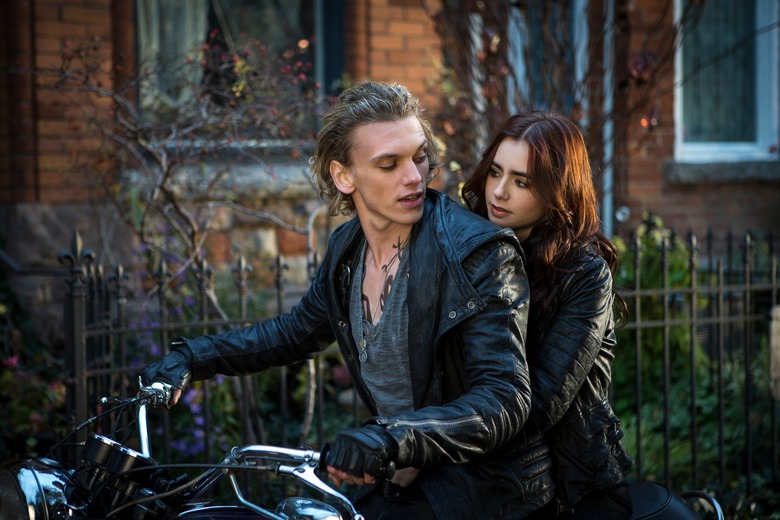 Constantin Films was confident enough in The Mortal Instruments: City of Bones that it started planning for the sequel, City of Ashes, before the first film even opened. However, when City of Bones proved a big disappointment at the box office, City of Ashes was delayed indefinitely, and we figured it was that was it for the would-be franchise.
But now that Constantin has had some time to mull it over, and fans have had a chance to speak up, the company has decided that it's worth pushing ahead with City of Ashes after all. After the jump, find out how they plan to avoid making the same mistakes the next time around.
But Martin Moszkowicz, Constantin Film's head of film and TV, says they were encouraged by the positive response from the fanbase. "The fan response, from the blogosphere and the thousands of mails we have received, has encouraged us to keep going," he told THR. "It's been overwhelmingly positive, in contrast to some other YA titles." (The Mortal Instruments is based on a series of the same title by Cassandra Clare.)
To ensure that the City of Ashes won't flop, Moszkowicz said that they're looking at what went wrong with City of Bones, "particularly with the positioning and the marketing." One mistake they made, he said, was aiming too squarely at teen audiences while ignoring Clare's adult fans. "The readers of Mortal Instruments are older than you might think," he said.
Additionally, Constantin plans to take a closer look at the film itself to see whether the script, casting, or style needs to be reworked. "We'll go back to the drawing board, and we'll work on the screenplay; we'll work on the elements of the movie; and then we'll budget it," Moszkowicz told Variety.
City of Bones was directed by Harald Zwart with Lily Collins and Jamie Campbell Bower in the lead roles. Zwart may return for the sequel, though Moszkowicz notes that they've been talking to some other helmers as well. As for the cast, Sigourney Weaver was attached to play a major role in City of Ashes over the summer.