'Oldboy' Featurette Shows Josh Brolin's Physical Transformations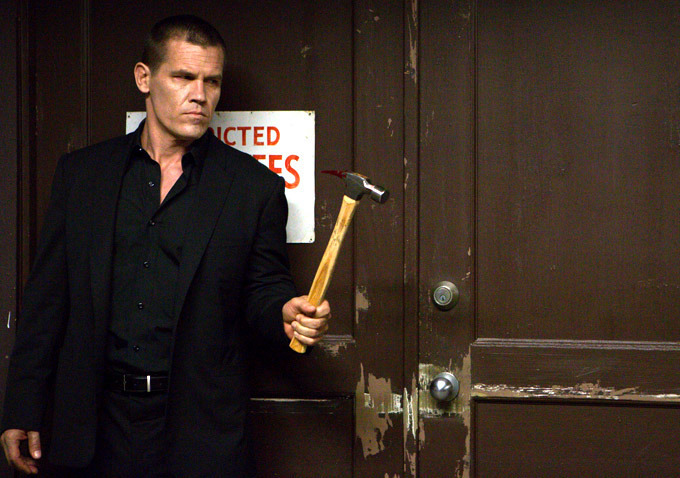 At the risk of limiting the audience for this article, I'd say that the featurette below is really best for those who have seen Park Chan-wook's original Oldboy. Fortunately, that's probably most of our readers.
This piece is about the stuff Josh Brolin went through to play the role — rapid weight gain and weight loss, and the physical work — but it also shows some footage we haven't seen before, of the prison in which his character is held captive for 20 years, and of the film's violence. This is one for the people who continue to wonder just how close Spike Lee's film is to the original.
At this point I've given up much hope that Oldboy will be particularly good or unique, but I'm still fascinated by it. Part of that is Brolin — the guy commits so thoroughly to his work that I can't look away.
Oldboy opens on November 27.
OLDBOY follows the story of an advertising executive (Josh Brolin) who is kidnapped and held hostage for 20 years in solitary confinement without any indication of his captor's motive. When he is inexplicably released, he embarks on an obsessive mission to discover who orchestrated his bizarre and torturous punishment only to find he is still trapped in a web of conspiracy and torment. His quest for revenge leads him into an ill-fated relationship with a young social worker (Elizabeth Olsen) and ultimately to an elusive man (Sharlto Copley) who allegedly holds the key to his salvation.