'Almost Human' Trailer: Karl Urban And Michael Ealy Form Uneasy Human-Robot Partnership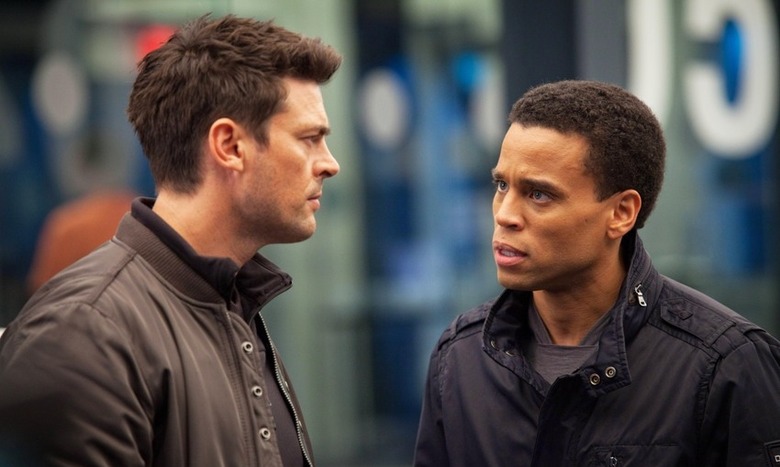 The J.J. Abrams television machine keeps working, and its latest project is Almost Human, which is already being billed as a Ro-Bromance. See, the show is kind of like the old Alien Nation conceit, where a grumpy human cop was paired with an alien detective.
But in this case, it's a grumpy human back from the force after being wounded (Karl Urban plays him) paired with a very human-like "synthetic" partner (well played by Michael Ealy). The Urban's cop doesn't really like his partner at first — part of his recovery from being wounded includes his own synthetic body parts, which he's not psyched about — and the pilot traces their first uneasy days together, and naturally suggests ways they might be able to get along.
The show's debut has been pushed to mid-November, and we've got a full trailer which you can see below.
You may recall that Angie and I both saw a version of the pilot round about Comic Con, and that we agreed there was some great world-building, but a lot of generic dialogue and some not terribly convincing acting and characterization. The one-word review would have been "potential," and Almost Human had (or has) that in spades.
So when I see some of the praise ladeled on the show via the quotes in this trailer, I wonder how different the show is now. The version we saw wasn't 100% final, and there are a few shots in here that definitely weren't in the trailer we saw before Comic Con, so they might indicate changes that account for some of the praise.
Almost Human will get a two-night series premiere, on November 17 and 18.