Superhero Bits: X-Men: Days Of Future Past, Thor: The Dark World, Ben Affleck, X-Men, Agents Of SHIELD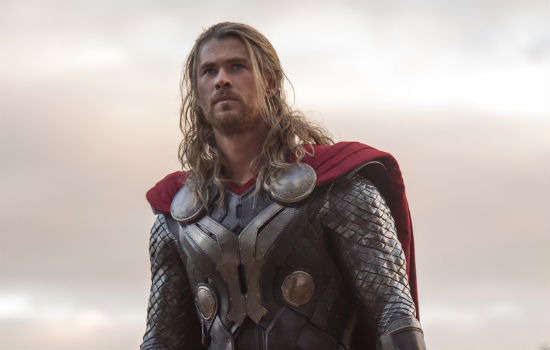 How can you – yes, you – ask Bryan Singer a question about X-Men: Days of Future Past? Is Chris Hemsworth contracted for a third Thor movie? Did Ben Affleck also film a scene from Batman vs. Superman this weekend? Who are the 50 greatest X-Men of all time? Want to see a funny scene featuring Kat Dennings, Natalie Portman and Chris O'Dowd from Thor: The Dark World? Why is Agents of S.H.I.E.L.D. airing on Fox stations? Read about all this and more in today's Superhero Bits.
Collider spoke to Tom Hiddleston, who joked about a plot for a Loki solo movie.
Speaking to Access Hollywood, Chris Hemsworth said he's contracted for one more Thor and two more Avengers movies.
Join director @BryanSinger on 10/28 for a LIVE Twitter Chat! Tweet your questions for him w/ #XMen & #AskSinger! pic.twitter.com/mOLvthzn8u

— X-Men Movies (@XMenMovies) October 22, 2013
Monday, you can ask Bryan Singer whatever you want about X-Men: Days of Future Past. A trailer should be coming too.
The Wolverine is the #1 movie in China, via Hollywood Reporter.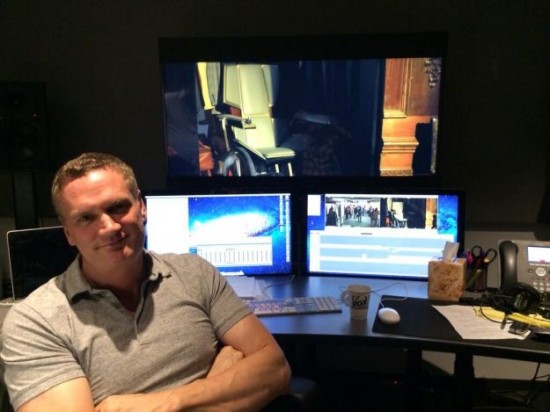 Singer tweeted another image from X-Men: Days of Future Past editing room, of composer John Ottman.
Yahoo UK ran a rumor that Ben Affleck was filming Batman vs. Superman Saturday. Unless David Fincher let him leave Gone Girl, it's probably false.
PopSugar put up this funny clip from Thor: The Dark World.Filmdrunk has a super creepy mugshot and story of a man arrested as a Joker.
Due to the amount of graphics and images included in Superhero Bits, we have to split this post over TWO pages. Click the link above to continue to the second page of Superhero Bits.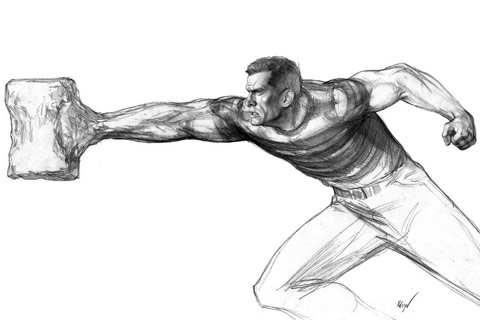 Film Sketchr has more concept art from the original Spider-Man trilogy, today it's Spider-Man 3.Marvel is counting down the 50 greatest X-Men of all time.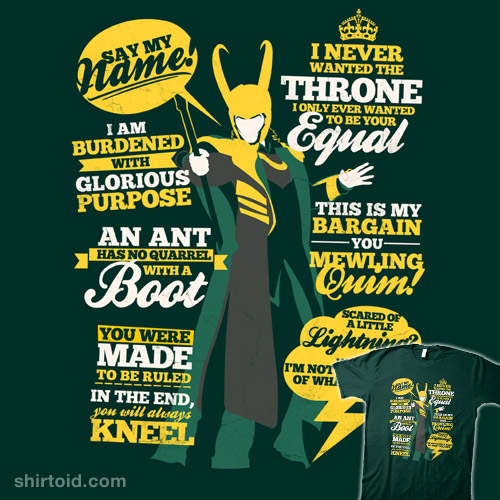 Red Bubble (via Shirtoid) has this cool Loki t-shirt.
In a cool corporate twist, Marvel's Agents of S.H.I.E.L.D. will air on Fox in some Asian countries.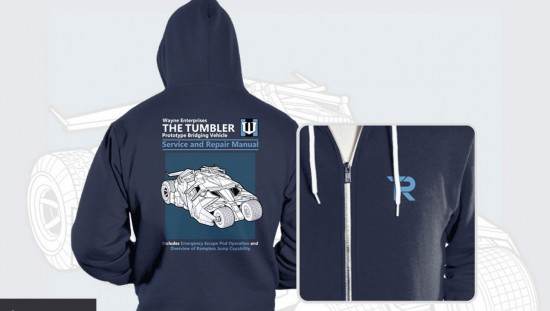 Over on Ript you can put this awesome Tumbler repair logo on almost anything.The Disney Blog has a video of another way Marvel is being integrated into Disney Cruises.
I'd imagine there's a spoiler or two in here, but Flicks and the City ran the full Thor: The Dark World press conference.
Speaking to Screenrant, Kevin Feige teased Infinity Gauntlet.