POTD: 'Pacific Rim' Kaiju Vs. Jaeger Battle Recreated In LEGO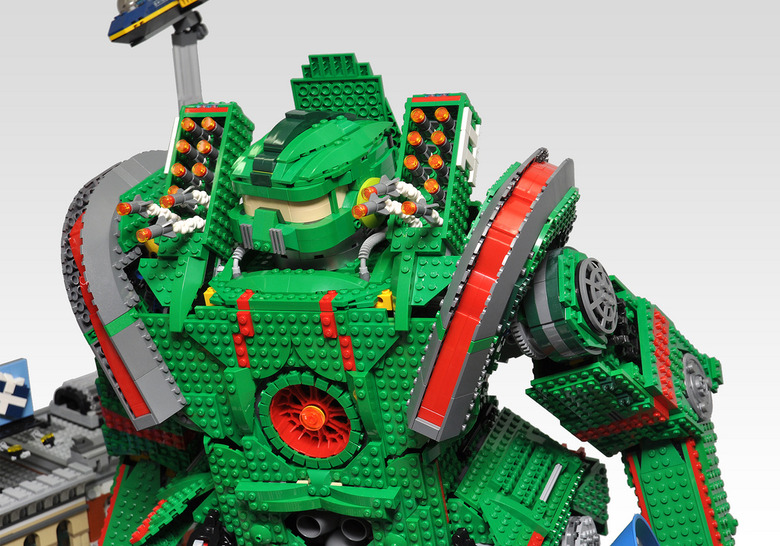 On the list of recent properties you never thought you'd see recreated in Lego, Pacific Rim has to be on the list. Sure it has its devoted followers but the whole essence of the movie is scale and age. The kaiju are organic, dark and reptilian while the jaegers are beat up, rounded-off and well-articulated. None of those are characteristics Lego produces well. But, one talented fan has recreated a Kaiju attack in Lego and, as you can see above, it's awesome. See more images below.
Talented artist OliveSeon created this set up. Head to his page for more of his work.