'Walter Mitty' Screenwriter To Direct John Belushi Biopic; Emile Hirsch And Joaquin Phoenix Are Potential Leads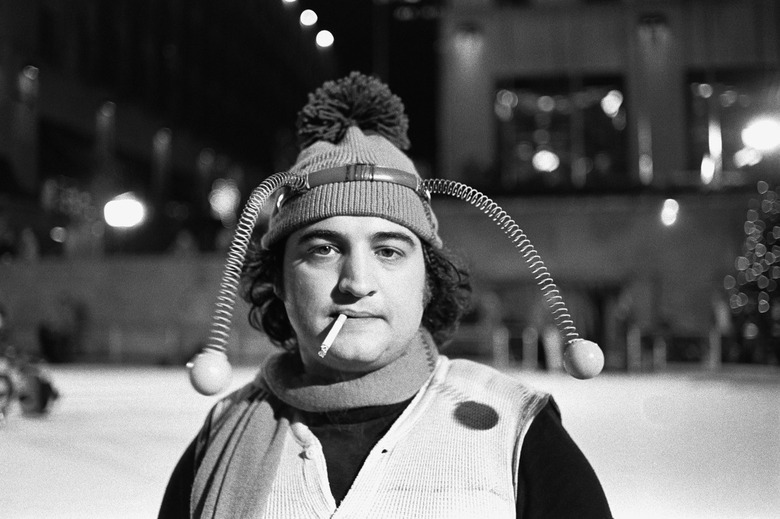 We're all just going to pretend Wired, that ill-fated screen version of a John Belishi biography, never happened. (Sorry, Michael Chiklis.) But that doesn't mean that Hollywood wants Belushi to be forgotten, and in fact there's another screen biography brewing about the late comedian and actor.
The same project that once had The Hangover director Todd Phillips tied to the director's chair now has a new director, and a handful of potential stars as well. They include Emile Hirsch and Joaquin Phoenix, neither of whom springs to mind as a first choice, but each of whom has an appeal that becomes evident after some thought.
First up: the director. Steve Conrad, who wrote the film and was working on it in the Todd Phillips incarnation, has taken over the director's chair as the film. (He also wrote The Weather Man and The Secret Life of Walter Mitty.)
Furthermore, THR reports that Conrad has already met with Emile Hirsch and Adam Devine about playing Belushi. The interesting part of the report is that Joaquin Phoenix is mentioned for the role as well. None of these three actors look all that much like Belushi, but I could see Phoenix really getting his energy down perfectly. (While I first thought that Phoenix is on the edge of being too old for the gig, Belushi died at 33, and Phoenix is just turning 39 now.)
Nelson Franklin (Veep, New Girl) is mentioned as a possible choice to play Dan Aykroyd.
Here's the trailer for Wired; you can see why it is best left forgotten, or held as a weird curiosity, at best.