Confirmed: 'The Wolf Of Wall Street' Gets Christmas Release [Updated]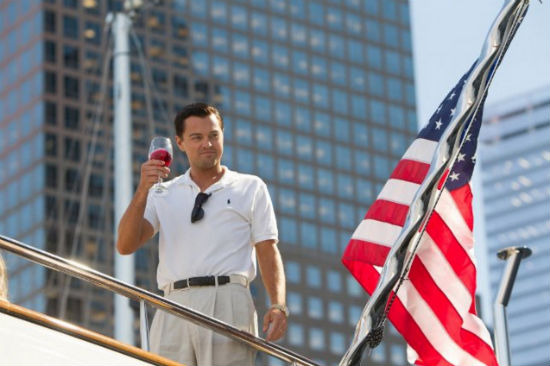 Update from editor Peter Sciretta: Martin Scorsese's The Wolf of Wall Street will be released on December 25th 2013. THR reports that the filmmaker delivered a shortened version of the film to Paramount. Original story follows after the jump.
Previously on The Wolf of Wall Street, filmmaker Martin Scorsese was reported to be highly unlikely to make his November 15 release date. That lead many insiders to believe the film would be pushed to 2014. Then, it looked like he might only need a few weeks, so Paramount could release the Wall Street period piece, starring Leonardo DiCaprio, Jonah Hill and Matthew McConaughey, in time for Oscar consideration at Christmas. The problem with that was Paramount had another Christmas release, Kenneth Branagh's reboot Jack Ryan: Shadow Recruit.
The Los Angeles Times is now reporting that the situation many assumed would end up coming to pass will actually happen: Paramount will release The Wolf of Wall Street on Christmas Day and bump Jack Ryan into first quarter 2014. An official announcement should be made this week.