Star Wars Bits: 'Black Angel', Harrison Ford, George Lucas' 'THX 1138' Paycheck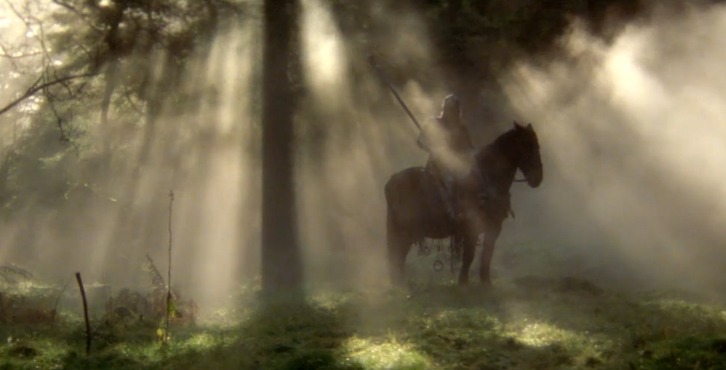 George Lucas basically wipes his butt with money these days (or could if he wanted to), but as a newly surfaced payroll memo from 1968 shows, even this gazillionaire had relatively humble beginnings. Also after the jump:
The long lost Black Angel will get a digital release in 2014
Harrison Ford is still ducking questions about Episode VII
Asa Butterfield would love to play Han Solo's son, ICYWW
The film was presumed lost for decades before it resurfaced a couple of years ago. It has since been restored by the Bay Area Visual Effects Society and Athena Studios, receiving a "world re-premiere" last week at the Mill Valley Film Festival. Check out a couple of clips from it below:
[THR]
It's more or less assumed that Harrison Ford will be in Episode VII, but you didn't hear it from him. Ford is still evading the question, offering cryptic responses like this one when asked directly: "I think even to say it's unresolved is kind of an enhancer. I prefer not to have to be confronted with that."
Whether or not our old Han Solo is in the movie, though, there's one actor who's dying to play his kid. "I'm trying to slip a word in," said Ford's Ender's Game co-star Asa Butterfield. "I'm writing him little notes and whispering into his [Ford's] ear when he's asleep." He added in a mock whisper: "Asa Butterfield... Han Solo Junior..."
That's not to say Butterfield will get the part — but as a talented up-and-comer who, thanks to Ender's Game, has already trained for space battles alongside Ford, he seems as qualified for it as anyone. I say give the kid a shot. [THR, Hypable]
Before George Lucas was one of the wealthiest men on Earth, he was just a humble Warner Bros. employee making a relatively meager $150 a week. That's about $1,000 in 2013 dollars, according to the U.S. Department of Labor's inflation calculator. Check out the financial memo from the Warner Bros. Corporate Archive below: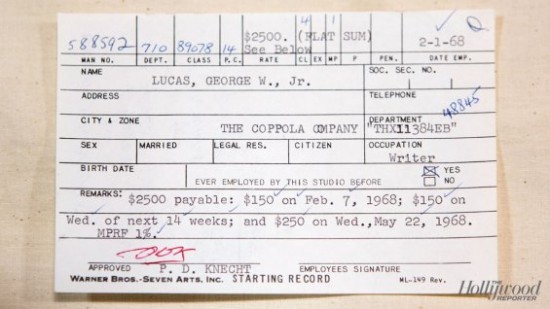 Lucas first got on Warner Bros.' payroll when his friend Francis Ford Coppola brought him on board as a production assistant on 1968's Finian's Rainbow. He started out making $110 a week and eventually scored a raise to $125 per week. The memo above is in regard to THX 1138, which Warner Bros. distributed. So the next time you get depressed at how small your paycheck is, remind yourself that even billionaire media moguls have to start somewhere. [THR]