See Will Ferrell As Boba Fett In Deleted 'The Internship' Scene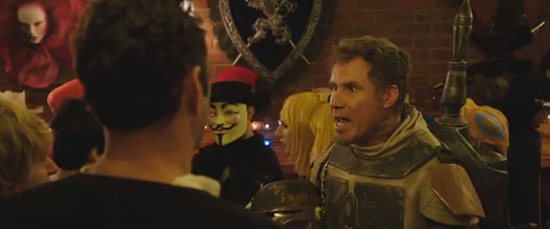 The Vince Vaughn and Owen Wilson comedy The Internship seems destined to be one of those movies that a relative just leaves on TV when stumbling across it during one of the holidays, when everyone else is too stuffed full of food and drink to object.
But you can possibly thank the film for this deleted scene, in which the character played by Will Ferrell discovers that the whole cosplaying scene is pretty hot, in a "swinging '70s" sorta way. In fact, he seems to be angling more for the furry scene than anything else, but doing so while dressed as Boba Fett. There's a fandom commentary in here, I'm sure of it. And if nothing else, this is proof that even a movie that you have no interest in might end up hiding a nugget of comedy.
Check out the scene below, and note that it is not safe for work due to language.
I apologize for the long ad at the opening of this video.