John Krasinski Joins Cameron Crowe's New Film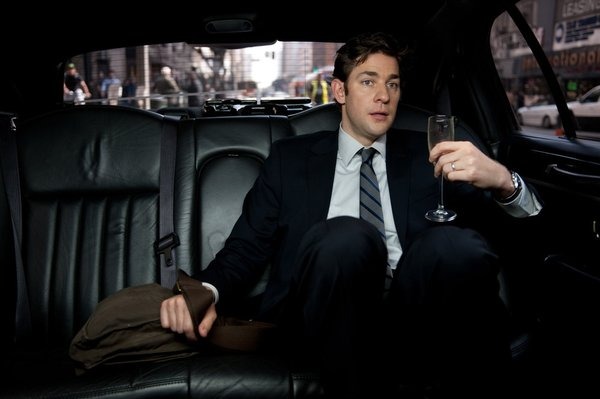 Briefly: Cameron Crowe can always assemble a big, all-star cast for any given film, and the project he currently has in the works, a romantic drama set in Hawaii, is no exception. The film already boasts Bradley Cooper, Emma Stone, Rachel McAdams, Alec Baldwin, Bill Murray, Danny McBride and Jay Baruchel in a story that follows "a defense contractor (Cooper) who falls for an Air Force pilot (Stone) after he's assigned to oversee the launch of a weapons satellite from Hawaii."
Now John Krasinski is in talks for the film, which will be one of his first big post-Office roles. THR announces the deal, and says that he'll play "a military man married to McAdams, who is playing Cooper's ex-wife."
Crowe scripted and has had this story in the works for a couple years. The film is untitled at this point, and also without a release date.