Queen Would Like Ben Whishaw To Play Freddie Mercury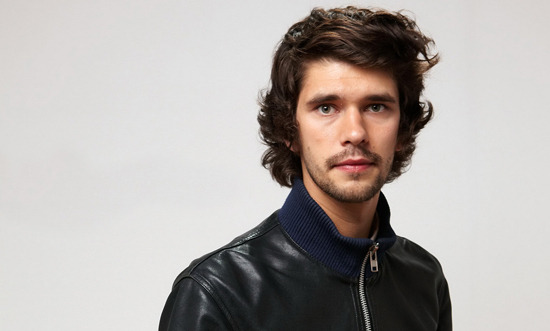 Sacha Baron Cohen dropped out of the long-gestating Freddie Mercury biopic this summer when he and the remaining members of Queen couldn't come to an agreement over the film's tone. The role has remained unfilled since then, but drummer Roger Taylor has now revealed that they already have someone in mind: Ben Whishaw. More details on the possible casting after the jump.
Cohen had been attached to the film, which has a script by Peter Morgan, since 2010. He remained on board as the planned 2011 start date came and went, and as various filmmakers (including Tom Hooper and Stephen Frears) flirted with the director's chair.
But the project never got a helmer to stick, and Cohen finally split this past July. At the time, reports indicated that Cohen had wanted the film to be "a gritty R-rated tell-all," whereas Taylor and the other members of Queen had hoped for something more PG.
However, Queen guitarist Brian May explained to Classic Rock Magazine recently that their real concern was that Cohen's presence would be too distracting.
What led us to that conclusion was the last three movies that he's made – The Dictator, Les Miserables and Hugo – in which he makes outstanding performances, but they're very much Sacha Baron Cohen performances. And we thought there has to be no distraction in the Freddie movie. You have to really suspend that disbelief – the man who plays Freddie, you have to really believe is Freddie. And we didn't that could really happen with Sacha.
That's not any criticism of his talent whatsoever, it's just a feeling that it was not going to work – that the pieces didn't fit together anymore. But we parted company on very good terms.
May also stated in the interview that they were "close" to getting a replacement for Cohen. Assuming everyone in the band is on the same page, we can presume he was talking about Whishaw. Which could suggest that they've actually been talking to Whishaw, rather than just thinking about him.
Whishaw had a big year last year, playing Q in Skyfall and starring as several different characters in Cloud Atlas. He also starred in the BBC drama The Hour, alongside Dominic West and Peter Capaldi. He is no stranger to rock biopics, having appeared (as Keith Richards) in the Rolling Stones drama Stoned, and the experimental Bob Dylan picture I'm Not There.