Penn & Teller's 'Bullshit' Might Return, 'Fool Us' Could Come To The US With New Episodes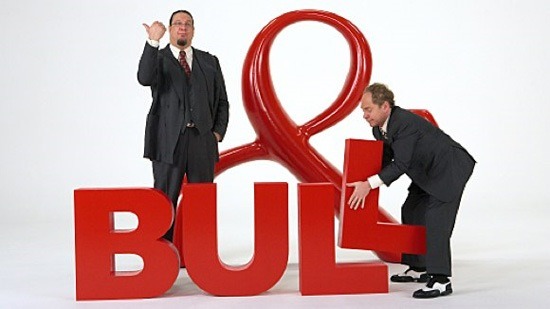 Magician and entertainer Penn Jillette appeared on Reddit today to help promote his crowdsourced movie Director's Cut. In the AMA, Jillette offered some updates on some of the television projects he currently has in the works with his partner Teller. The projects include the return of Bullshit, and one of my favorite UK tv series, Penn & Teller: Fool Us, finally coming to the states (possibly even with new episodes). Details after the jump.
As for their hit series Penn & Teller: Bullshit! which ran 8 seasons on Showtime, Penn has hinted that it might return to television but on a different network: "I can't talk about where Bullshit might end up, but we're very very very eager to make a deal. We loved doing that."
We still need to the "Bullshit of Bullshit" episode and bust ourselves. We never got a chance to do that show.
When asked if his stances have changed on any of the issues they addressed in the series, Jillette reluctantly admits they haven't:
I'm sad to say I haven't changed much on the Bullshit topics. We were pretty careful. But, you have to pay attention to what I really say and not what people say I said, like "Global Warming" and "Second Hand Smoke."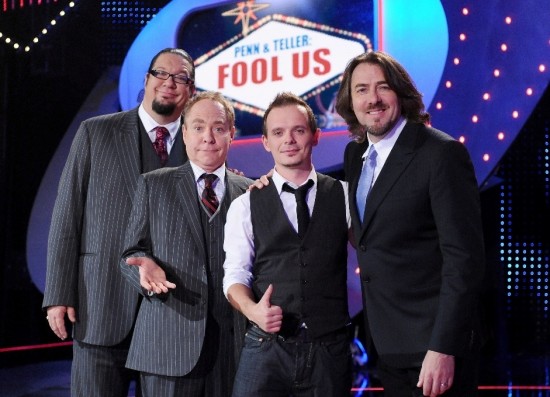 One of my favorite UK television television series was a show called Penn & Teller: Fool Us. It was basically a competition series where the world's best magicians would come perform in hopes of fooling Penn & Teller. After the performance, the Magic duo would try to vaguely explain how the trick was done (without fully exposing the magic). If they were fooled, the magicians would get a gig as their starting act in Vegas. Each show would also have Penn & Teller do a trick or two for the television audience. I'm a magic geek and this is probably one of my favorite magic series to ever air. I've shown it to a lot of non-magic geek friends, and they all ended up loving it. Unfortunately it never aired in the US and is only available right now on YouTube. But Penn says there may be a future for the series, which only lasted one season, which includes a deal to braodcast the show in the US.
It looks like a deal is close to broadcast the U.K. "Penn & Teller: Fool Us" in the States, but can't say what network yet. Then maybe make some new ones.
Here is a clip of maybe the best magic trick done on Fool Us, a card trick by Canadian magician Shawn Farquhar: