Philip K. Dick Novel 'Martian Time-Slip' To Be Adapted By 'Pariah' Writer/Director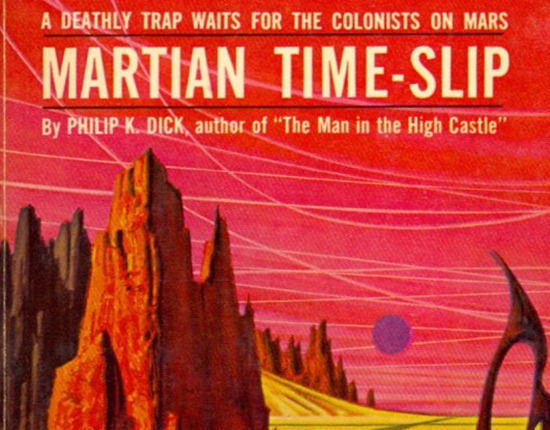 Yet another novel by Philip K. Dick is in development as a feature, but this one might end up differently than most. Typically, a PKD story will be the basis for a somewhat mainstream big-budget thing that files away all the odd edges and corners of the original. Something like Blade Runner or Richard Linklater's A Scanner Darkly, that breaks the mold a bit, doesn't come around very often.
So let's hold out hope for Martian Time-Slip, the 1964 novel in which a real-estate speculation race on Mars is complicated by a boy who can see the future. Dee Reeves, the woman who wrote and directed Pariah, is now set to write and direct the film. Her films have told stories that are about pretty regular people, and I hope that her sensibility will result in a film that is on the other side of the spectrum from something like Paycheck.
Deadline reports that the author's daughter Isa Dick Hackett is producing. Reeves has made two features, the most recent of which was Pariah, an expansion of her 2007 short film of the same name. Bradford George, who shot Pariah, was recognized for his work when the film premiered at Sundance, and I hope he might be involved this time, too.
Here's a synopsis of the novel:
On an arid Mars, local bigwigs compete with Earth-bound interlopers to buy up land before the UN develops it and its value skyrockets. Martian Union leader Arnie Kott has an ace up his sleeve, though: an autistic boy named Manfred who seems to have the ability to see the future. In the hopes of gaining an advantage on a Martian real estate deal, powerful people force Manfred to send them into the future, where they can learn about development plans. But is Manfred sending them to the real future or one colored by his own dark and paranoid filter? As the time travelers are drawn into Manfred's dark worldview in both the future and present, the cost of doing business may drive them all insane.