'Assassin's Creed' Star Michael Fassbender Had Never Played 'Assassin's Creed'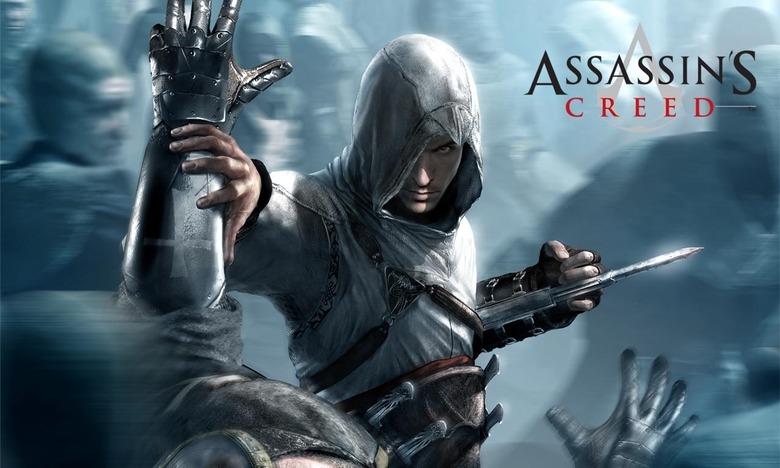 Gamers have been hoping for years that Hollywood would finally figure out how to make a good video game movie, but their one of their best hopes of that happening rests on a guy who's not much of a gamer at all.
Assassin's Creed star Michael Fassbender has admitted that not only had he never played Assassin's Creed before he signed on, he doesn't even own a video game console. So what made him decide to take the job? Find out after the jump.
That's definitely happening. We"re just developing the script at the moment. I'd heard of it but had never played the game. I don't have a video game player... that's not what they're called. [Laughs] I met up with the guys from Ubisoft and they told me the story behind it, and I thought it was very interesting—the idea of reliving memories.
For those who need a quick catch-up, Assassin's Creed centers on modern-day bartender Desmond Miles (Fassbender), who's descended from a long line of assassins. Through a machine called the Animus, he is able to can relive his ancestors' memories. Michael Lesslie and Scott Frank have worked on the script, and no director has been confirmed at this time.
While it makes for a cute story whenever the star of a movie franchise turns out to be a huge fan of the source material (e.g., Andrew Garfield in The Amazing Spider-Man), it certainly isn't necessary or even, in some cases, all that helpful (e.g., Ben Affleck in Daredevil). What's more important is that the star connects with the movie version of the property.
Fassbender's comments are more or less what any actor would say in his position ("it's interesting"), but he's had a pretty good track record when it comes to picking projects, give or take something like Jonah Hex. No doubt the potentially huge paycheck of an Assassin's Creed series is part of the appeal, but we'd like to believe he's genuinely intrigued by the story as well.
And despite Fassbender's statement, he's not entirely unfamiliar with the world of video games. He previously voiced the character Logan in Fable III, which hit shelves in 2010.
Assassin's Creed opens June 19, 2015.