'Endless Love' Trailer: Your Mind Is Not Your Own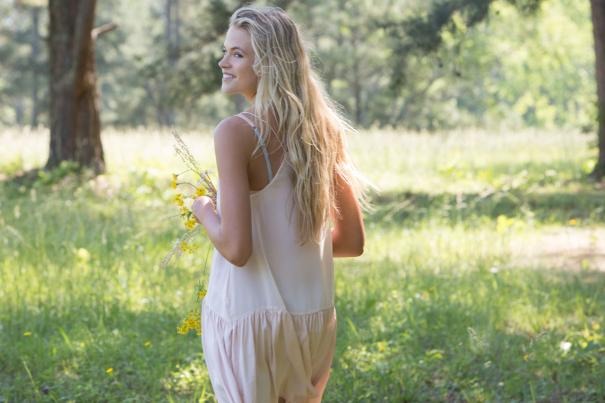 The 1981 romance Endless Love had a theme song by Lionel Ritchie and Diana Ross that was one of the biggest singles of the year. So naturally this trailer for the remake features a cover version of the song... 'Addicted to Love,' originally by Robert Palmer.
In fact, that's probably a better song for the story; while the earnest and sweet Ritchie and Ross duet gave Endless Love a similar image, in fact the story is a lot more weird. It  features a straight-laced boy and bohemian girl who fall in love and start having loads of sex, thanks in part to the girl's permissive free-spirit parents. But her mom starts to get off on watching the kids go at it, and eventually there's an inappropriate attempt a seduction, and arson, and a mental institution. So sweet!
The original, an adaptation of the novel by Scott Spencer, was critically trashed. How will this remake fare? This version stars Alex Pettyfer and Gabriella Wilde, and it seems like the roles have been flipped as she's the one from the uptight home and he's the free spirit. Some other elements seem to be in place, but it's difficult to tell what else has been changed. Check out the trailer below.
The good bit, as far as the film is concerned, is that far fewer people probably remember the original novel at this point than when the '81 version was released. So there's one point of comparison that won't be made as often. But this still looks super-standard and in some places quite wretched. It if does feature some of the weird story points, however, that'll be a point in its favor.
Trivia: the original Endless Love gave Tom Cruise his first screen role. Who in this new version will be a global superstar in thirty years?
Endless Love opens on February 14, 2014. Robert Patrick, Bruce Greenwood, Joely Richardson, Emma Rigby, Dayo Okeniyi and Anna Enger also star.