Power Outage Causes 'South Park' To Miss First Episode Delivery In 17 Seasons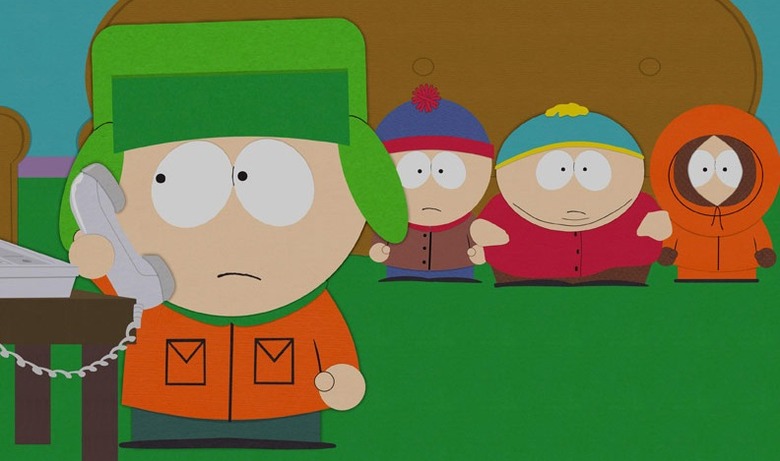 Among the many unique qualities of Matt Stone and Trey Parker's long-running show South Park is that the two and their crew create each episode on a very tight schedule; for years each one has gone into production only a week before it airs. This means that South Park is always current, and can react very quickly to events in politics and pop culture.
That also means that episodes are usually delivered right at the last minute. And so when bad luck collides with the post-production schedule, as happened this week, an episode may not make the delivery deadline. Amazingly this has never happened until now, but tonight there won't be a new South Park episode as a three-hour power outage prevented the completion of the latest episode.
Comedy Central said in a statement,
On Tuesday night, South Park Studios lost power. From animation to rendering to editing and sound, all of their computers were down for hours, and they were unable to finish episode 1704 Goth Kids 3: Dawn of the Posers in time for air tonight.
Parker added, "It sucks to miss an airdate, but after all these years of tempting fate by delivering the show last minute, I guess it was bound to happen."
The episode planned for tonight will air on October 23. Tonight will see a live-tweeted re-run of Scott Tenorman Must Die.