'22 Jump Street' Adds 'Submarine' Star Craig Roberts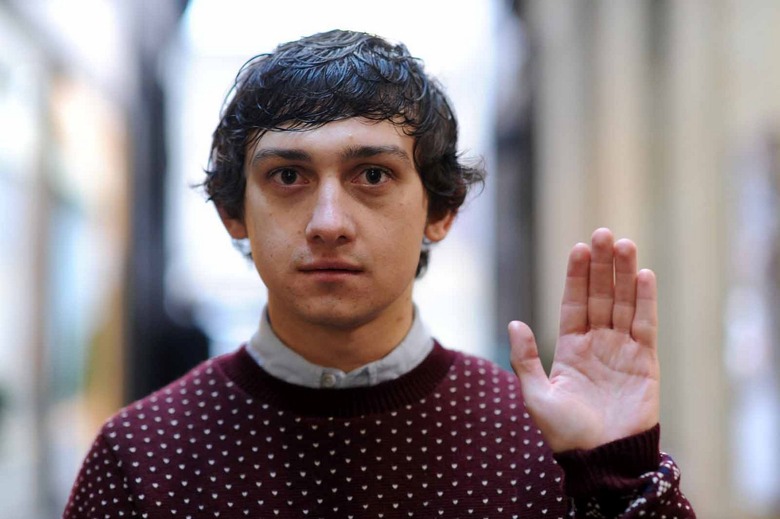 Craig Roberts broke out playing an awkward outsider in 2010's Submarine, but the actor himself seems to be pretty popular these days. The young Welsh star has just booked a supporting role in 22 Jump Street, joining Jonah Hill and Channing Tatum. More about the film and Roberts' role in it after the jump.
But as with 21 Jump Street, 22 Jump Street will really be all about the Schmidt-Jenko bromance. "It's more about their marriage, basically," directors Phil Lord and Chris Miller said this summer. "If the first movie is about two people getting together for the first time, this is about what happens if you try to really make the relationship work."
THR reports that Roberts will play a character named Spencer. No other details about him have been revealed at this time, but if I had to guess, I'd bet he was one of the artsy kids hanging around with Schmidt. Wyatt Russell (son of Kurt) will co-star as a football player.Ice Cube reprises his role from the first film as their boss Captain Dickson. Amber Stevens (Greek) was reported several weeks ago as being in talks to play Schmidt's love interest (and possibly Dickson's daughter), but her casting has not yet been confirmed.
Since gaining notice for Submarine, Roberts has appeared in a wide variety of projects including Cary Fukunaga's Jane Eyre, the paranormal thriller Red Lights, the teen romcom The First Time, and the UK TV series Being Human and Skins.
He recently reunited with Submarine director Richard Ayoade for the dark comedy The Double, which will probably open next year. He'll be seen next spring in Nicholas Stoller's Neighbors, playing the charmingly named Assjuice.