Must See: 'Breaking Bad' Cameraman Releases Behind-The-Scenes Photos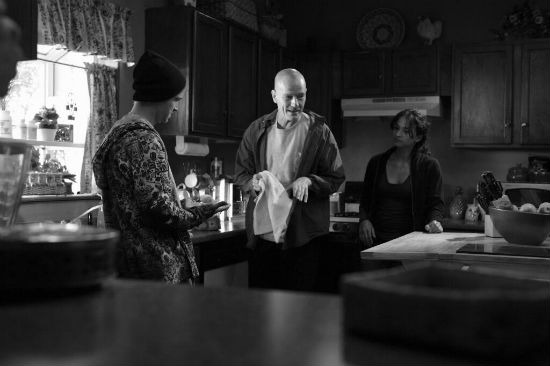 Like Anthony Hopkins said, the level of quality maintained over five seasons of Breaking Bad was "awesome." This is on every level: acting, writing, directing, cinematography, production design, costumes, effects. However, over the course of five seasons, the actors, writers and directors got most of the accolades. Those people, such as Bryan Cranston, Aaron Paul, and Vince Gilligan, would be the first to tell you it's impossible to have such a great show without talented people in every position. One such position has just come to light, as it were.
Breaking Bad camera operator Andy Voegeli took to Twitter recently to share a bunch of behind the scenes photos from various seasons of the show, and it's a treasure trove of "awesome." That's just one image above. We've got a dozen more below.
All of these photos come from @AndyVoegeli on Twitter. And this is just a small sampling. There are tons more on his page.
To see more, head to Voegeli's Twitter for more images. Which is your favorite?