Rumor: 'Lord Of The Rings' Land Coming To Disney World?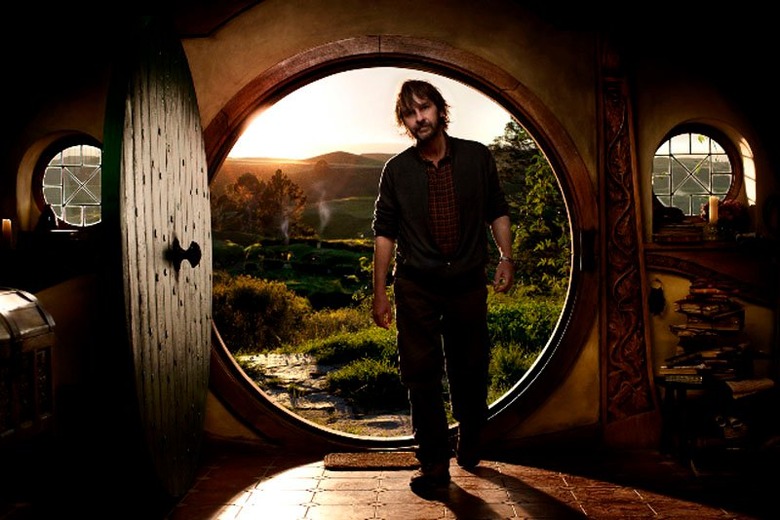 Wannabe hobbits may no longer have to journey to New Zealand to make their dreams come true. A new report indicates that Disney is close to finalizing a deal with Warner Bros. to bring a Lord of the Rings-themed attraction to Orlando.
Now, it's been rumored for years that the Mouse House has an eye on Middle-earth. With no official confirmation from either company as of yet, this update could turn out to mere gossip as well. But it really seems like a matter of time before someone makes a Tolkien park happen, and as of now it looks like Disney is the best bet. More on this possible new attraction after the jump.
With that in mind, WDW News Today (via The One Ring) writes that Disney has been talking with Warner Bros. since late last year, and plans to make an announcement in the near future. Disney reportedly hopes that a Lord of the Rings park will give them an edge over competitor Universal Studios Orlando, which has found huge success with The Wizarding World of Harry Potter.
According to the site, Disney is looking to put the Lord of the Rings land alongside the rumored Star Wars land at Disney's Hollywood Studios in Orlando. Also coming to Walt Disney World Resort in the next several years is an Avatar-themed attraction, which will be located within the Animal Kingdom theme park.
Again, though, nothing's been set in stone at this point. And there's reason for skepticism. J.R.R. Tolkien famously disliked Disney, so the Tolkien Estate may not be eager to sign off on it. Moreover, we've heard variations of this rumor for years and years now. There's no proof yet that this report is any more solid.
Still, assuming Disney does make it happen — what Lord of the Rings rides and attractions would you like to see?