Eric Roberts Has A Small Role In Paul Thomas Anderson's 'Inherent Vice'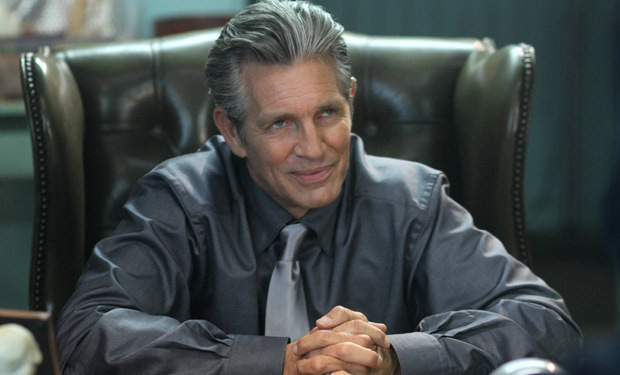 If you're looking for any little thing there is to know about Paul Thomas Anderson's next film, the adaptation of Thomas Pynchon's novel Inherent Vice, enjoy this: the actor Eric Roberts recently said he's got a part in the picture. Get his word on it, below.
Cigarettes and Red Vines passes this along, from the recent Dr. Drew podcast, on which Roberts was a guest. Asked what's next for Roberts, the actor said,
A Paul Thomas Anderson film is coming out, and I can't talk about it, I can just say it's coming out. ... That was a great experience, and you know, making movies these days is a lot like making instant coffee; it is fast and it is not particularly tasty. But working with him was like the old days... He shot on 35mm, and you got three or four takes. It was like wow. 'Cause now you get one take. You might get two. But you get one take.
That puts Roberts in illustrious company (again) as the rest of Inherent Vice includes Joaquin Phoenix, Josh Brolin, Owen Wilson, Katherine Waterston, Reese Witherspoon, Benicio del Toro, Jena Malone, and Peter McRobbie, Sasha Pieterse, Maya Rudolph, Martin Short, Kevin J. O'Connor, Yvette Yates, Timothy Simons, Emma Dumont, Jeannie Berlin, and Joanna Newsom.
The film wrapped in August; we'll likely see it in 2014.