'That Awkward Moment' Red-Band Trailer: Dating Troubles For Zac Efron, Michael B. Jordan And Miles Teller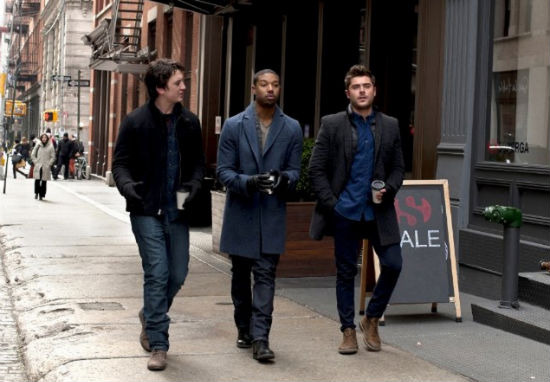 If you were to cast a dream team of up and coming twenty-something male actors, that list would include the stars of That Awkward Moment. The film, written and directed by Tom Gormican, stars Zac Efron, Michael B. Jordan and Miles Teller as three young men trying to figure out that "awkward" moment in a relationship where it goes from casual to serious. Imogen Poots and Jessica Lucas are along for the R-rated ride.
It doesn't hit theaters until January 31, 2014 but a red band trailer has just been released. Check it out below, along with a link to see the rumored Star Wars and Fantastic Four stars do a live Q&A Tuesday evening.
Thanks to Yahoo Movies for the trailer.
Though I'm big fan of all three of these actors (yes, Efron included) I was originally skeptical about this one. It would have to be a pretty funny script for them all to sign on, but Gormican doesn't have much of a track record and it's a January release. The trailer changes that though. There are genuine belly laughs in the footage. Nothing too innovative, surely, plus you obviously see where it's going, but there seems to be enough romance for the girls and gross out humor for the guys. Consider me excited. But not in the "horizontal" kind of way.
What do you think?
And, at 7 p.m. PST Tuesday Oct. 15, Efron, Teller and Jordan will be doing a live Q&A in Los Angeles which will be livestreamed. Here's a link of the feed: