VOTD: Elizabeth Berkley Re-Creates Iconic 'Saved By The Bell' Scene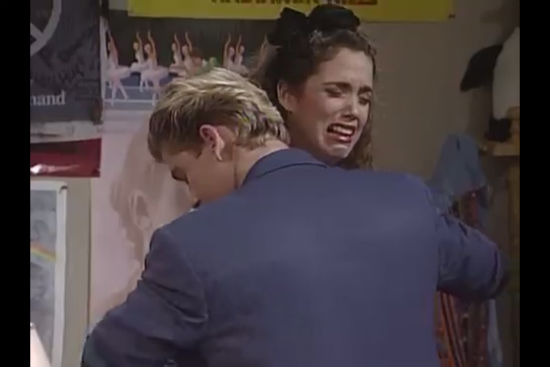 It's not everyday /Film posts clips from Dancing With the Stars, but when one of the dancers recreates an iconic moment in Nineties pop culture, it's worth a look. Elizabeth Berkley and her partner, Val Chmerkovskiy, recreated the iconic Saved by the Bell caffeine pills scene complete with badly acted preamble, props, sets and of course the song "I'm So Excited." Check it out below.
Thanks to Buzz Sugar for the videos. Here's last night's, followed by the original.