Watch The Animated Short Celebrating Superman's 75th Anniversary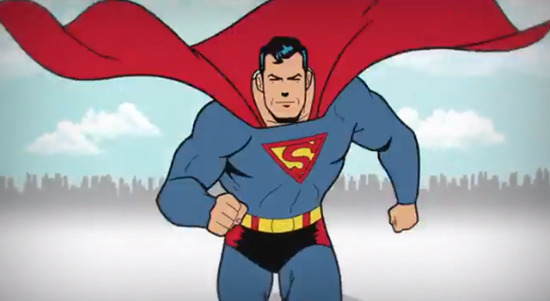 DC Comics is celebrating the 75th anniversary of the Man of Steel, and the summer release of the film called Man of Steel is just part of the big plan.
A while back we told you that director Zack Snyder was working with Bruce Timm on a two-minute animated short that would cover the comic and motion picture history of Superman, and now that short is online. It runs through the big moments in the character's history, more in the sense of how he's depicted in media than on a personal level.
Which is to say, this doesn't start with Krypton; it starts with Action Comics #1, and works its way through all the major projects that have brought Superman to life, right up to and through this summer's film.
The short originally debuted on EW.
You'll recognize most of the moments in that short, but in the event one or two eludes, DC has put together a list of 75 annotations for the piece.
From the creative minds of Zack Snyder (Man of Steel) and Bruce Timm (Superman: The Animated Series) and produced by Warner Bros. Animation, this short follows Superman through the years, from his first appearance on the cover of Action Comics #1 to Henry Cavill in this year's Man of Steel...all in two minutes!