'Jack Ryan: Shadow Recruit' International Trailer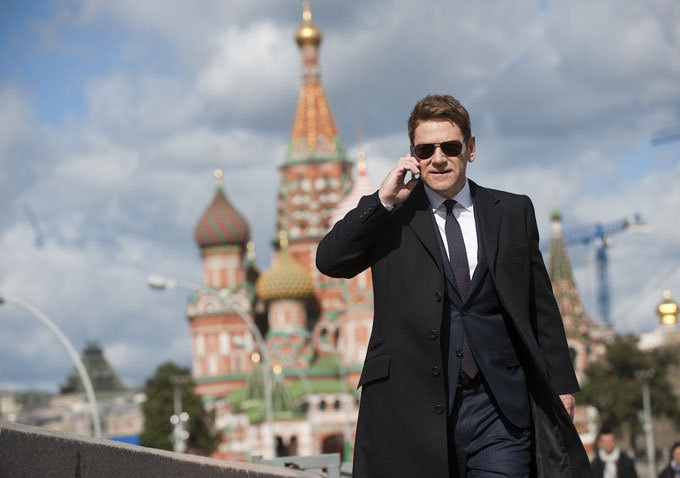 Here's an alternate version of the first trailer for Jack Ryan: Shadow Recruit, in which Chris Pine plays the latest incarnation of Tom Clancy's intelligence analyst turned unwitting field operative. Kenneth Branagh directs and plays with a Russian accent as the film's villain, and Kiera Knightley and Kevin Costner offer moral support as Pine's Jack Ryan tracks down some sort of international terror threat.
Not really sure about the idea of selling a movie with a scene in which the newbie agent takes out an assailant in Bourne-like fashion in a bathroom — it's all so Casino Royale. It's easy to cast Jack Ryan as the "grounded" Bond, I guess, but it doesn't look like this one stays very grounded for long.
Jack Ryan: Shadow Recruit opens on December 25.
The story follows him from 9/11, through his tour of duty in Afghanistan, which scarred him forever, and into his early days in the Financial Intelligence Unit of the modern CIA where he becomes an analyst, under the guardianship of his handler, Harper (Kevin Costner). When Ryan believes he's uncovered a Russian plot to collapse the United States economy, he goes from being an analyst to becoming a spy and must fight to save his own life and those of countless others, while also trying to protect the thing that's more important to him than anything, his relationship with his fiancée Cathy (Keira Knightley).