'Ant-Man' Shortlist Is Down To Joseph Gordon-Levitt And Paul Rudd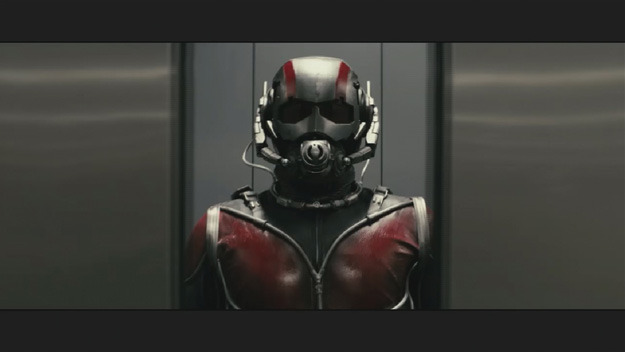 What sort of movie is Edgar Wright planning to make with Ant-Man, and who'll he get to play the lead?
Coming from Wright, whose films all feature a mix of action and comedy, and given his fun and energetic demo reel for the character, it's no surprise to see that there's likely a real comic slant to the film. Or that's the impression given by the current two-name shortlist for the lead role. The two names reportedly in real contention to play Ant-Man are Joseph Gordon-Levitt (who, realistically, seems to be in contention for many roles of this type) and Paul Rudd.
Variety reports that a third name could turn up, but that right now it looks like Gordon-Levitt and Rudd both have to meet with Marvel and Wright, and then a choice will be made.
Marvel made waves when the company and director James Gunn cast Chris Pratt, best known for the comedy TV show Parks & Recreation, as the lead of Guardians of the Galaxy. Casting Rudd would seems like a move further in the same direction; not coincidentally, it would probably also be a great choice for Ant-Man.
Gordon-Levitt would do quite well in the lead, but we've seen him in this sort of movie before. The more left-field choice of Rudd is more appealing (to me) as he could give Marvel a good successor to Robert Downey, Jr.'s Iron Man. And while there's no way to qualify it, from a distance Rudd just feels like the right choice.
The film is scheduled for release on July 31, 2015. Wright has teased pre-production on the film, and we expect to hear a lot more soon.