'The Dirties' Director To Pen 'Encyclopedia Brown' Movie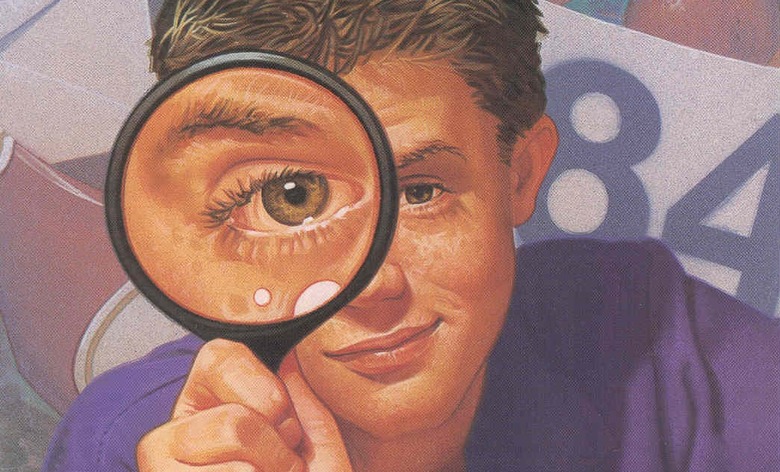 First-time filmmaker Matthew Johnson attracted some attention this year for The Dirties, a provocative look at a school shooting from the perspective of two would-be killers. But his next foray into youth-centric entertainment will be far less controversial.
Johnson is in talks to write Encyclopedia Brown, Warner Bros.' adaptation of the classic children's mystery series. Roy Lee and Howard David Deutsch are producing. More about the project after the jump.
The very first Encyclopedia Brown book was published in 1963, and the 28th and most recent hit just after Sobol's death in 2012. I presume the newer books have kept up with the times, though I haven't personally checked in with them since I left grade school in the mid-'90s. As Deadline jokingly points out, the very name of the series seems like an anachronism in the age of Wikipedia.
Warner Bros. optioned the series over the summer. Deutsch has held the screen rights since 1979, and was behind the Encyclopedia Brown TV series that ran on HBO for ten episodes in 1989. He's made several attempts at a feature adaptation over the decades, including one with Robert Luketic and Ridley Scott in the '00s.
The studio hopes that Encyclopedia Brown will do well enough to launch a family-friendly franchise. Lee has some experience doing just that, having worked on How to Train Your Dragon and the upcoming The Lego Movie.
Encyclopedia Brown likely won't resemble Johnson's The Dirties much, unless Warner Bros. is planning to take the property in a much darker direction. Still, it means Johnson has some experience writing adolescents. The overall response to his film was mixed, but he received some compliments for his honest, insightful portrayals of awkward (and possibly dangerous) young people.