Superhero Bits: The Flash, Guardians Of The Galaxy, Spawn, Thor: The Dark World, Ant-Man, Tom Hiddleston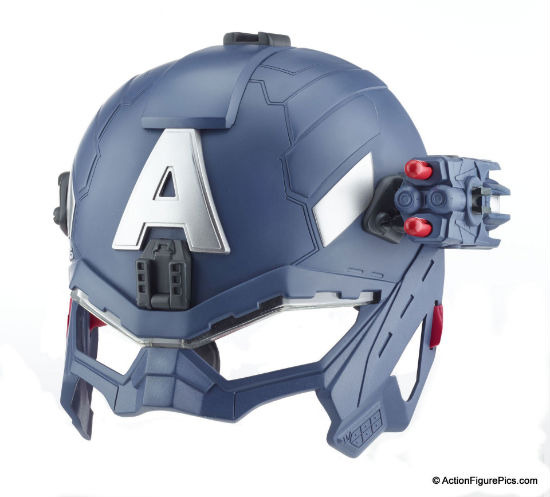 Want to read a bit of The Flash script? What color hair will Quicksilver have in X-Men: Days of Future Past? How does Lee Pace describe Ronan in Guardians of the Galaxy? Which two movies does Todd McFarlane compare his Spawn reboot too? If Owen Wilson played Loki, what would it sound like? Read about all this and more in today's Superhero Bits.
El Mayimbe from Latino-Review tweeted this reported script page from The Flash.
Evan Peters told IO9 Quicksilver will have silver hair in X-Men Days of Future Past.
And that's a wrap on @zoesaldana & main unit #gotg. One more day of second unit left!

— James Gunn (@JamesGunn) October 11, 2013
James Gunn has been tweeting about the end of filming for Guardians of the Galaxy.
Lee Pace told Click Online (via CBM) Ronan the Accuser is a psycho in Guardians of the Galaxy:
He's a fucking psycho! He's a real monster. I've had the best time playing this character. I'm glad its all on film and I never thought I could be so nuts in it! James Gunn is just putting together a phenomenal movie and I've had the best time working with him on it. And yea we've made a monster of an alien!

Marvel revealed Ant-Man appears in Lego Marvel Super Heroes.
Speaking to Entertainment Tonight, Elizabeth Olsen responded to Samuel L. Jackson's quote regarding Avengers: Age of Ultron: "Samuel Jackson can say what he likes."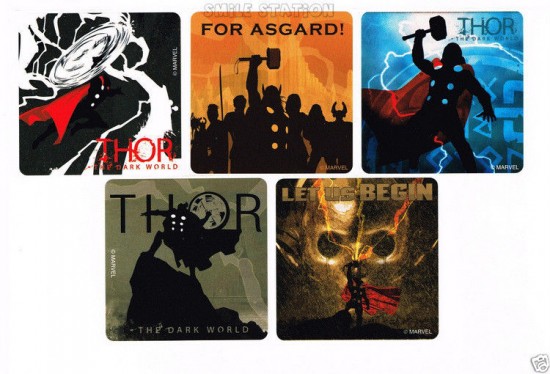 New artwork and short clips of Thor: The Dark World at Comic Book Movie.
Comic Book Movie ran a spoiler-filled footage description from Thor: The Dark World.
Due to the amount of graphics and images included in Superhero Bits, we have to split this post over TWO pages. Click the link above to continue to the second page of Superhero Bits.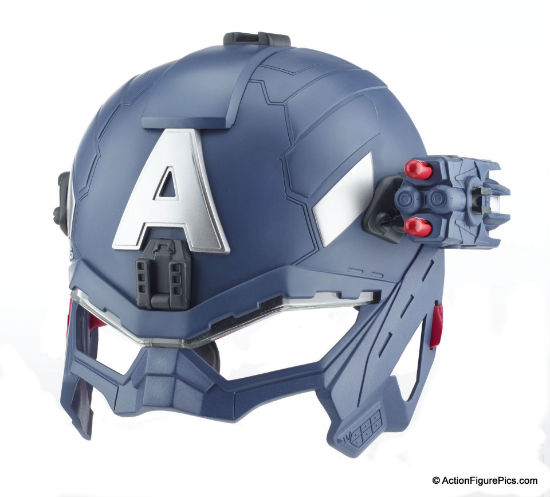 Action Figure Pics (via CBM) posted some cool images of more Captain America: The Winter Soldier toys like this battle helmet.
Talking to Assignment X, Todd McFarlane said his proposed Spawn reboot would be less "Iron Man" and more "Conjuring."
Tom Hiddleston wonders what Loki would sound like if Owen Wilson played him.
World's Finest reports Batman Beyond will be a new DC Nation Short and the Superman 75 short airs next week.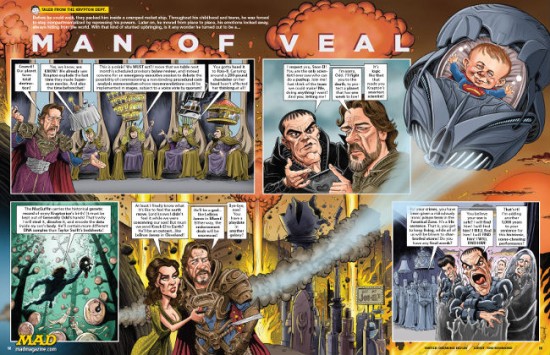 Gamma Squad premiered a Mad Magazine Man of Steel parody.
Kevin Smith will write Batman again, via Bleeding Cool.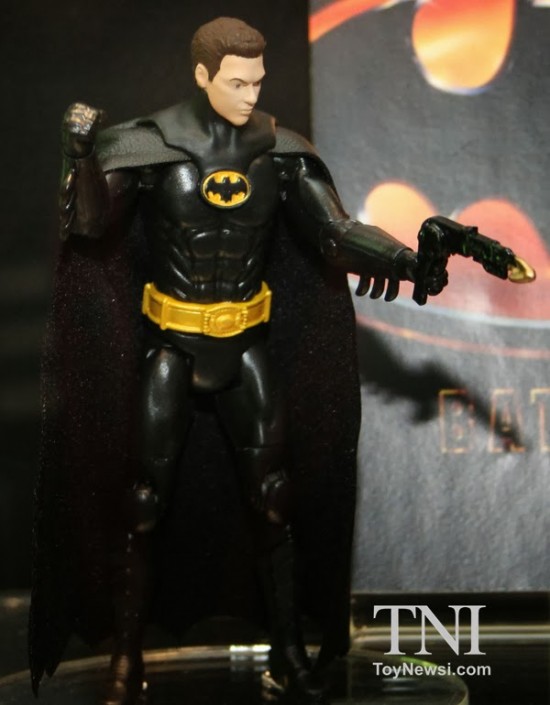 Toy News International posted some cool new DC figures, including Batman Returns Batman.
Read about some New York Comic-Con Twitter controversy via Mashable.